Holiday Inn Pattaya is thrilled to announce its upcoming major renovation project for the Bay Tower, which will be transformed into a product designed to cater to travellers from around the world and locals alike.
With our renovation project, we are now taking a significant step forward to redefine the standard of excellence in the hospitality industry and elevate the guest experience to new heights and a new level of comfort and style.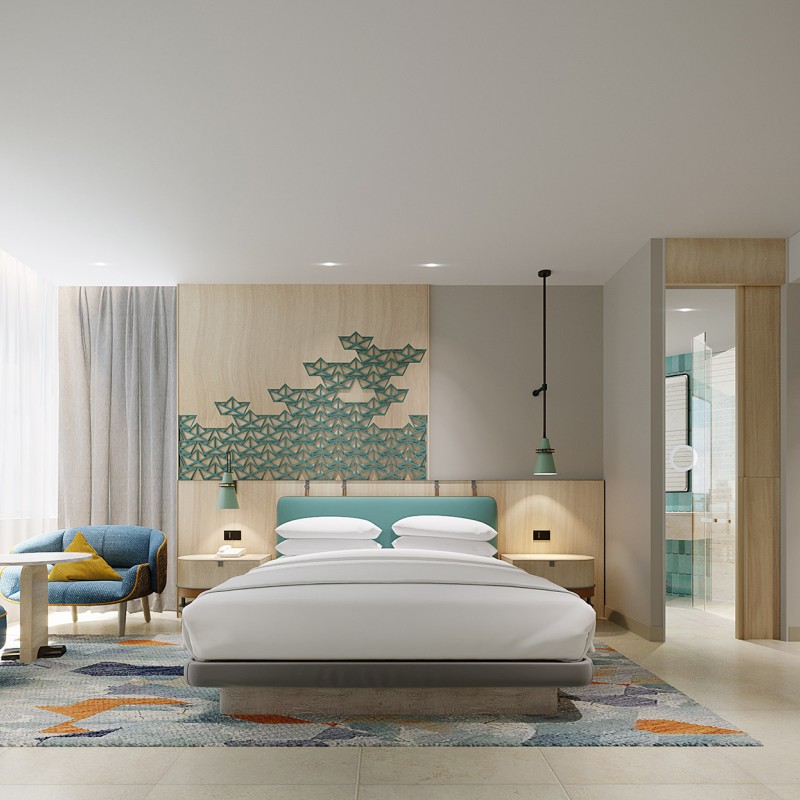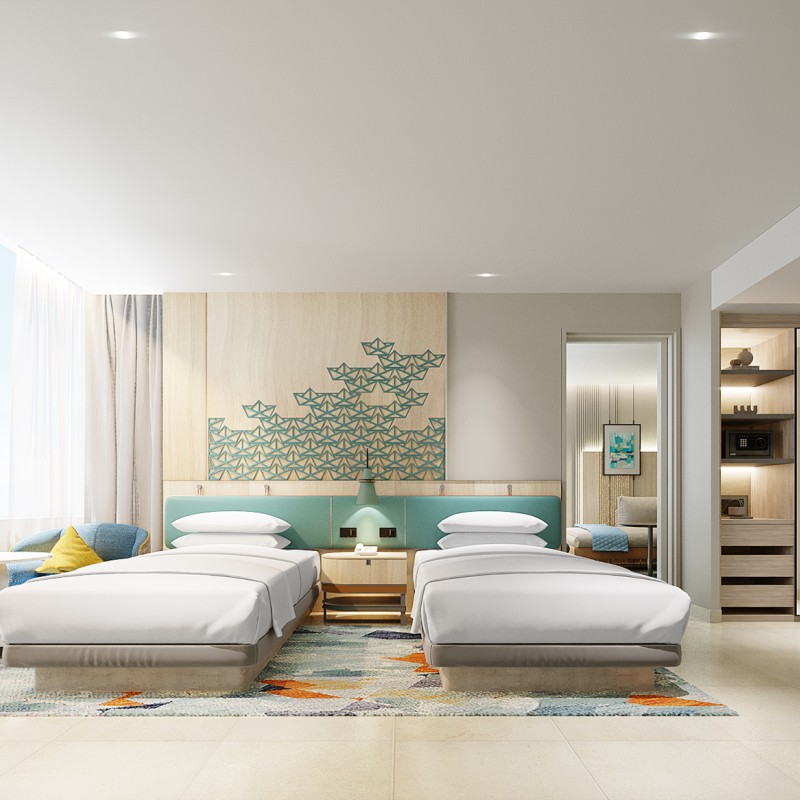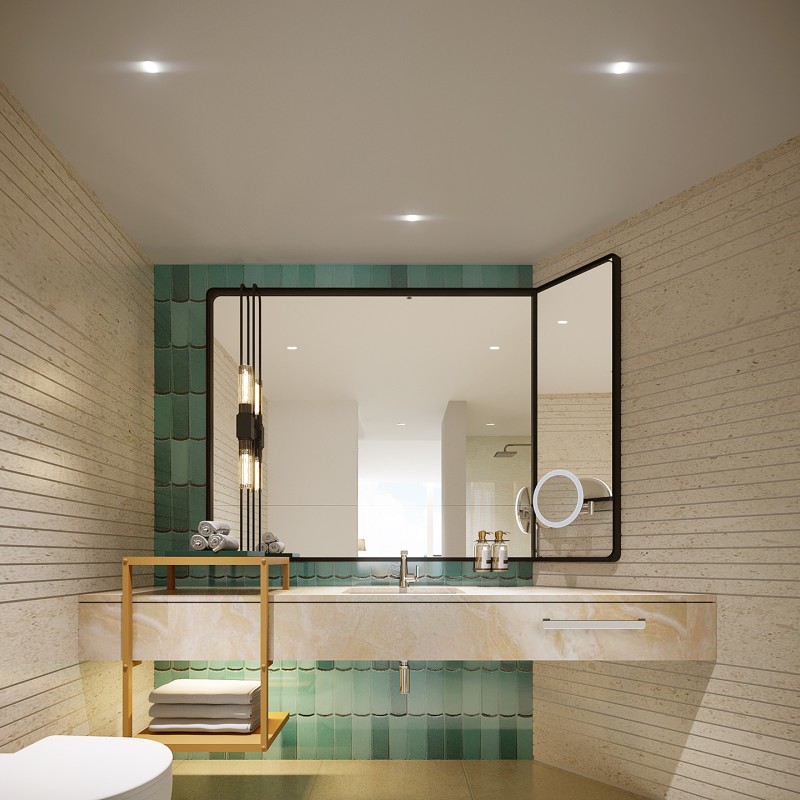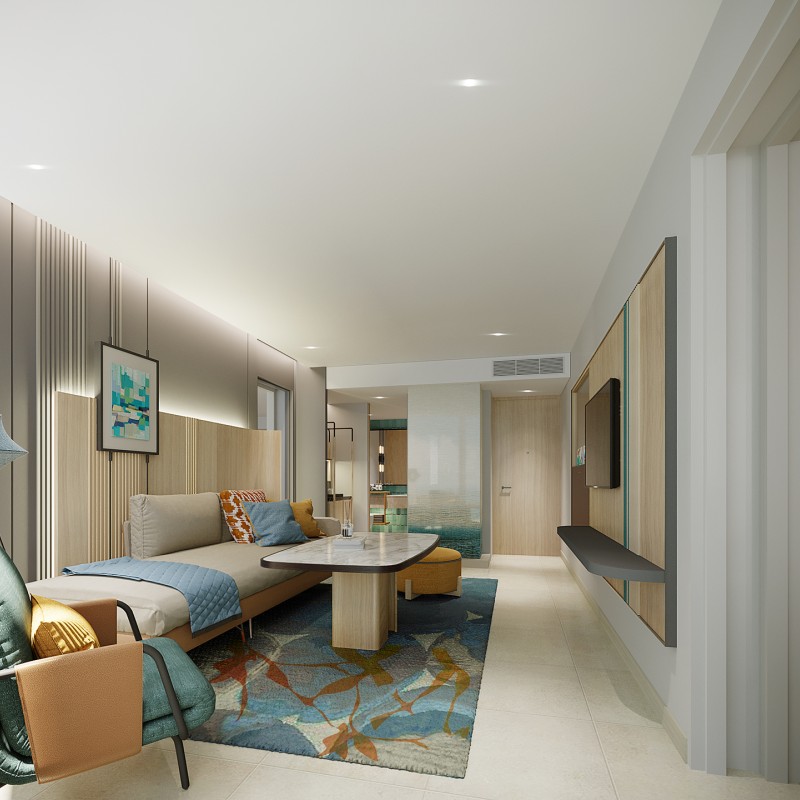 The Bay Tower Renovation Highlights:
1. New Guest Rooms and Suites - where contemporary design meets spacious comfort:
We are bringing you a fresh perspective in contemporary design, featuring well-appointed rooms and suites, enhanced hotel technology, and a diverse range of amenities, all designed to ensure your ultimate comfort in our spacious accommodations.
With our new one-bedroom suites spanning 66 square meters and our new two-bedroom suites offering an expansive 99 square meters, we have created spaces designed to provide you with the spaciousness, comfort, and togetherness you deserve. Rediscover the freedom of space and the joy of gathering with your family or group in our new one-bedroom and two-bedroom suites.
2. Revamped Lobby: The heart of the Bay Tower will be reimagined with a connection to the local culture and a beach-inspired design, creating a welcoming and stylish space for check-ins, meetings, and relaxation. As part of this exciting renovation, we are introducing a new food and beverage outlet—welcome to Brew & Bar. It's the ideal spot to savor your favorite brews and beverages in a stylish and inviting setting.
3. New Dining Experiences: We are excited to introduce a brand-new dining concept that will tantalize your taste buds with exquisite culinary delights, showcasing both local and international cuisine options. We have designed our space to provide a chill and relaxing ambiance, where every moment is an opportunity to unwind, savor, whilst enjoying indoor and covered outdoor terrace areas with Pattaya beachfront views.
4. Enhanced Meeting and Event Spaces: The renovation project includes the complete transformation of meeting rooms, featuring the latest in meeting room technology, and the addition of high-quality LED screens, ensuring smooth presentations and enhancing the overall impact of your events. Whether you are planning a corporate meeting, seminar, or a special celebration, our renovated spaces are designed to meet your every need.
5. Modern Fitness Center: Stay active and healthy during your stay with our upgraded fitness center equipped with the latest exercise equipment.
6. Brand-new Kids Facilities
New Kids Club: The exciting new Kids Club awaits. This space is thoughtfully designed to provide interactive play zones that stimulate children's creativity, imagination, physical activity, and endless fun for children of all ages.
Newly Renovated Kids Swimming Pool: Splash into the adventure at our kids swimming pool. With water features, slides, and attentive lifeguards, it's a watery wonderland for endless hours of aquatic fun.
Splash Deli & Bar: We are providing a family-friendly environment where parents can relax and children can explore, play, and learn. While children immerse themselves in play, parents can unwind at the bar, savor delicious refreshments, and enjoy quality moments together.
Important Notice Regarding Noisy Work Schedule at The Bay Tower:
During these specified times, you may experience some noise related to the renovation work. We apologize for any inconvenience this may cause and assure you that we will do our utmost to minimize disruptions.
Please take note of the schedule for noisy work, as follows:
Monday - Friday: 10.00 am – 12.00 pm & 1.30 pm – 5.00 pm
Saturday - Sunday: 11.00 am – 12.00 pm & 1.30 pm – 4.00 pm
We understand that you may have questions about the renovation process, timing, or reservations during this period. Please rest assured that we will make every effort to minimize disruptions to your stay and keep you informed about any temporary changes.
For more information or inquiries, please contact: