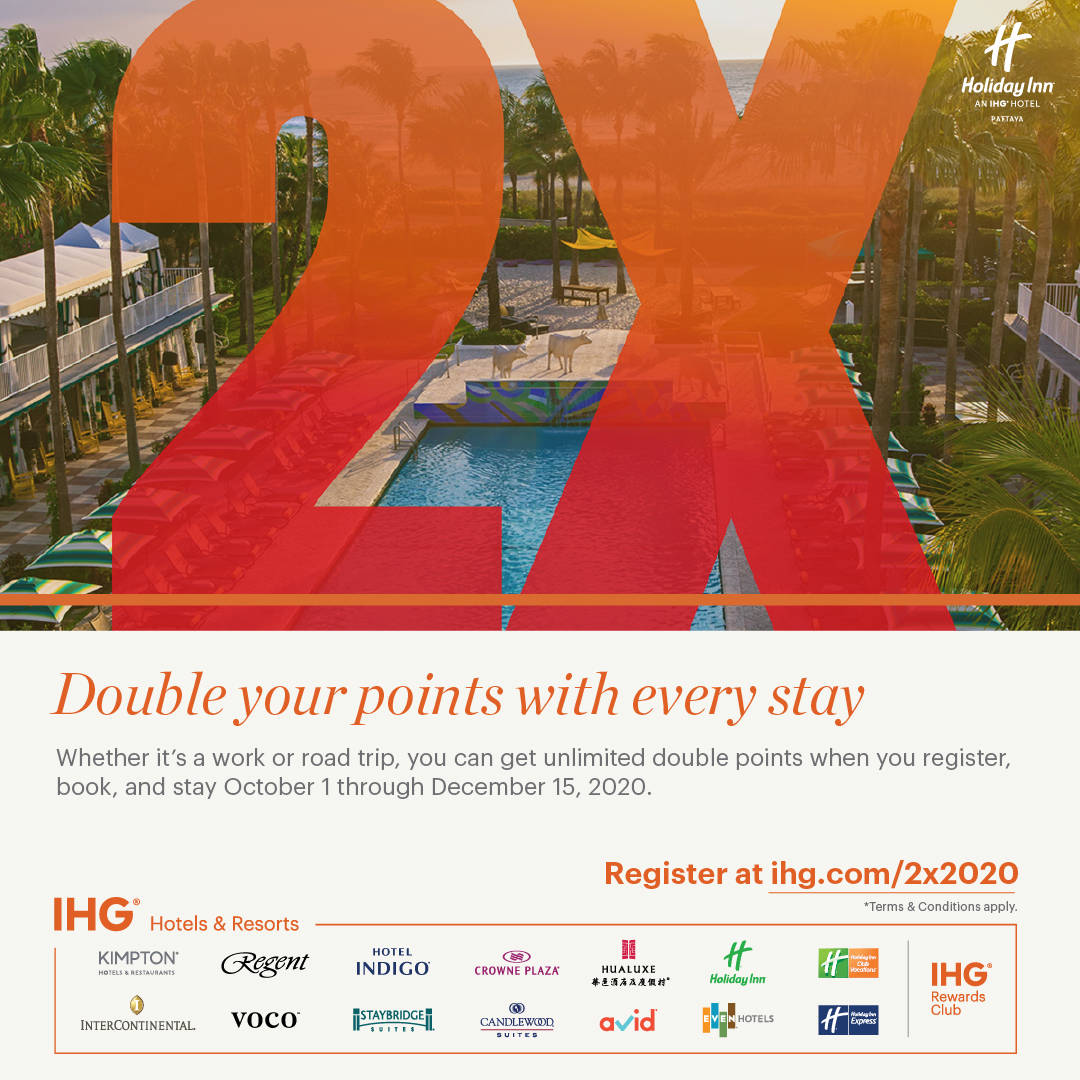 DOUBLE YOUR POINTS WITH EVERY STAY
Whether you leave home for a work trip or road trip, double your points with EVERY stay starting 1 October. Register now and stay 1 October through 15 December 2020 to start earning extra at any IHG® Hotel & Resort.
Register Now & Stay 1 October to 15 December 2020 to Double your points.
Register at ihg.com/2x2020