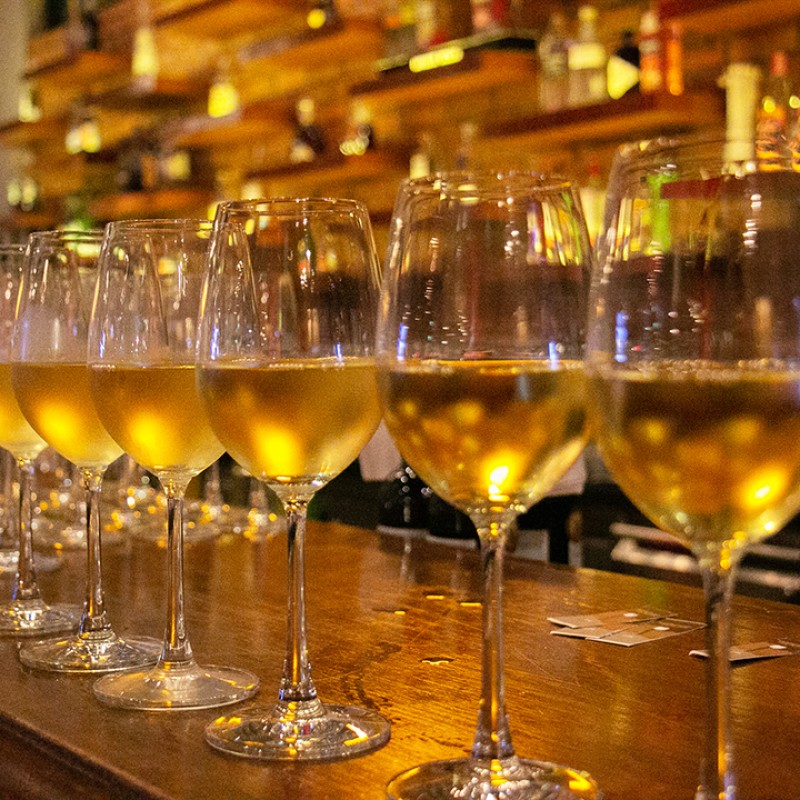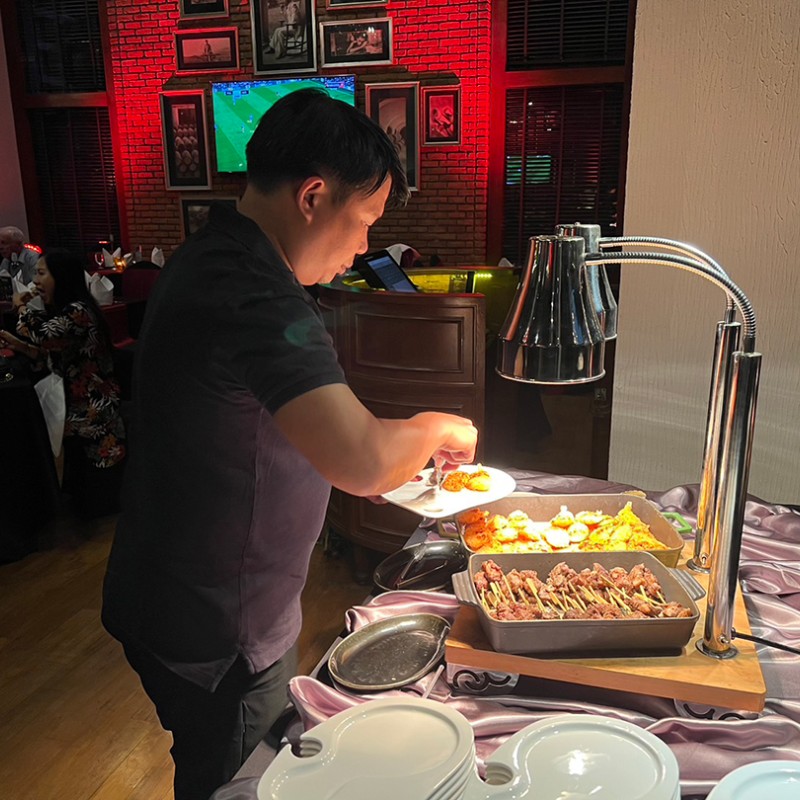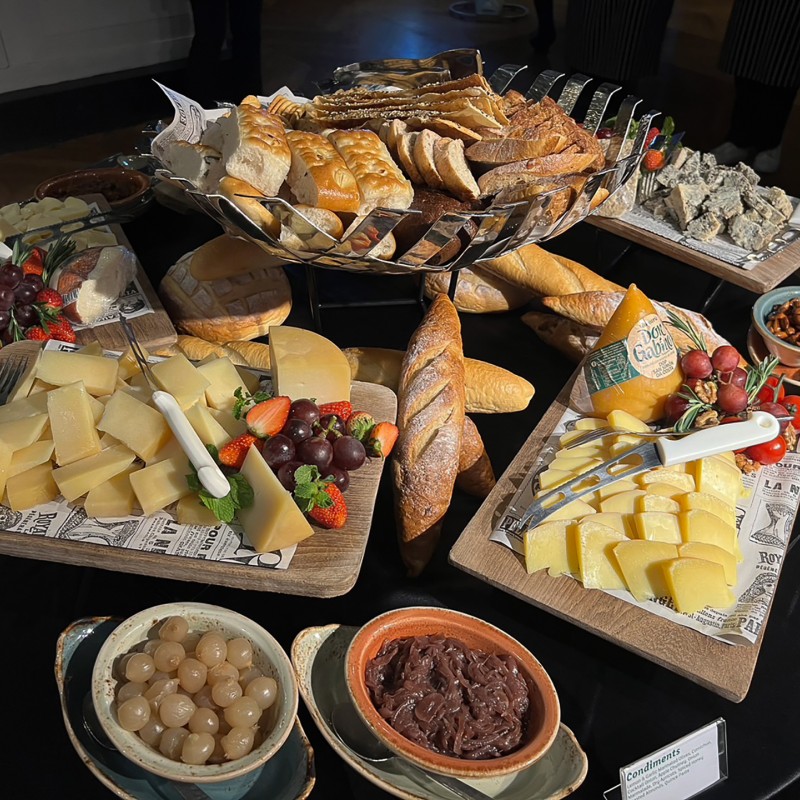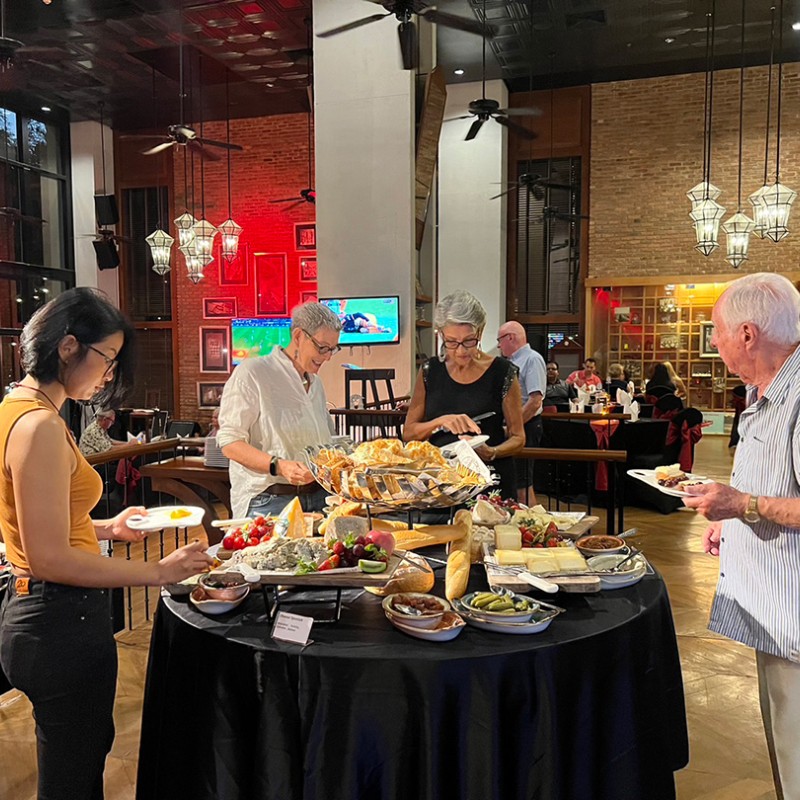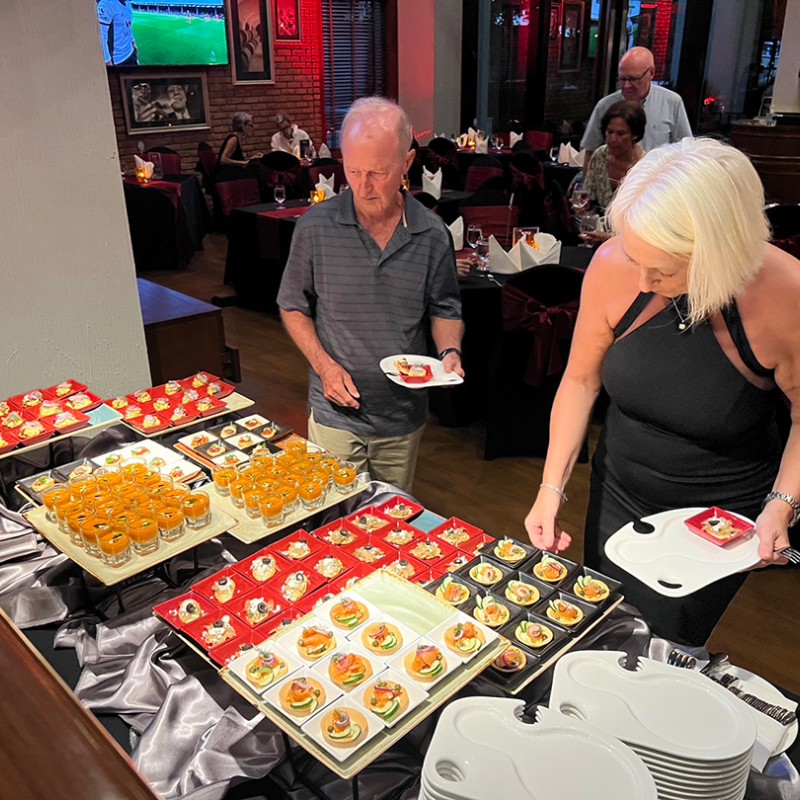 𝑨 𝑭𝒓𝒆𝒏𝒄𝒉 𝑾𝒊𝒏𝒆 𝑻𝒂𝒔𝒕𝒊𝒏𝒈 𝑬𝒙𝒑𝒆𝒓𝒊𝒆𝒏𝒄𝒆
𝑰𝒏𝒅𝒖𝒍𝒈𝒆, 𝒔𝒊𝒑, 𝒂𝒏𝒅 𝒆𝒙𝒑𝒆𝒓𝒊𝒆𝒏𝒄𝒆 𝒕𝒉𝒆 𝒆𝒏𝒄𝒉𝒂𝒏𝒕𝒎𝒆𝒏𝒕 𝒐𝒇 𝑭𝒓𝒆𝒏𝒄𝒉 𝒘𝒊𝒏𝒆. Embark on a sensory journey through the vineyards of France as we take you on "A French Wine Tasting Experience".
Join us for an exquisite evening of fine wines, gourmet cuisine, and the art of pairing.

𝐇𝐢𝐠𝐡𝐥𝐢𝐠𝐡𝐭𝐬:

Discover the rich tapestry of French wine, from Bordeaux.
Savor exquisite flavors with our meticulously curated food and wine pairings.
Immerse yourself in the ambiance of France with music, décor, and more.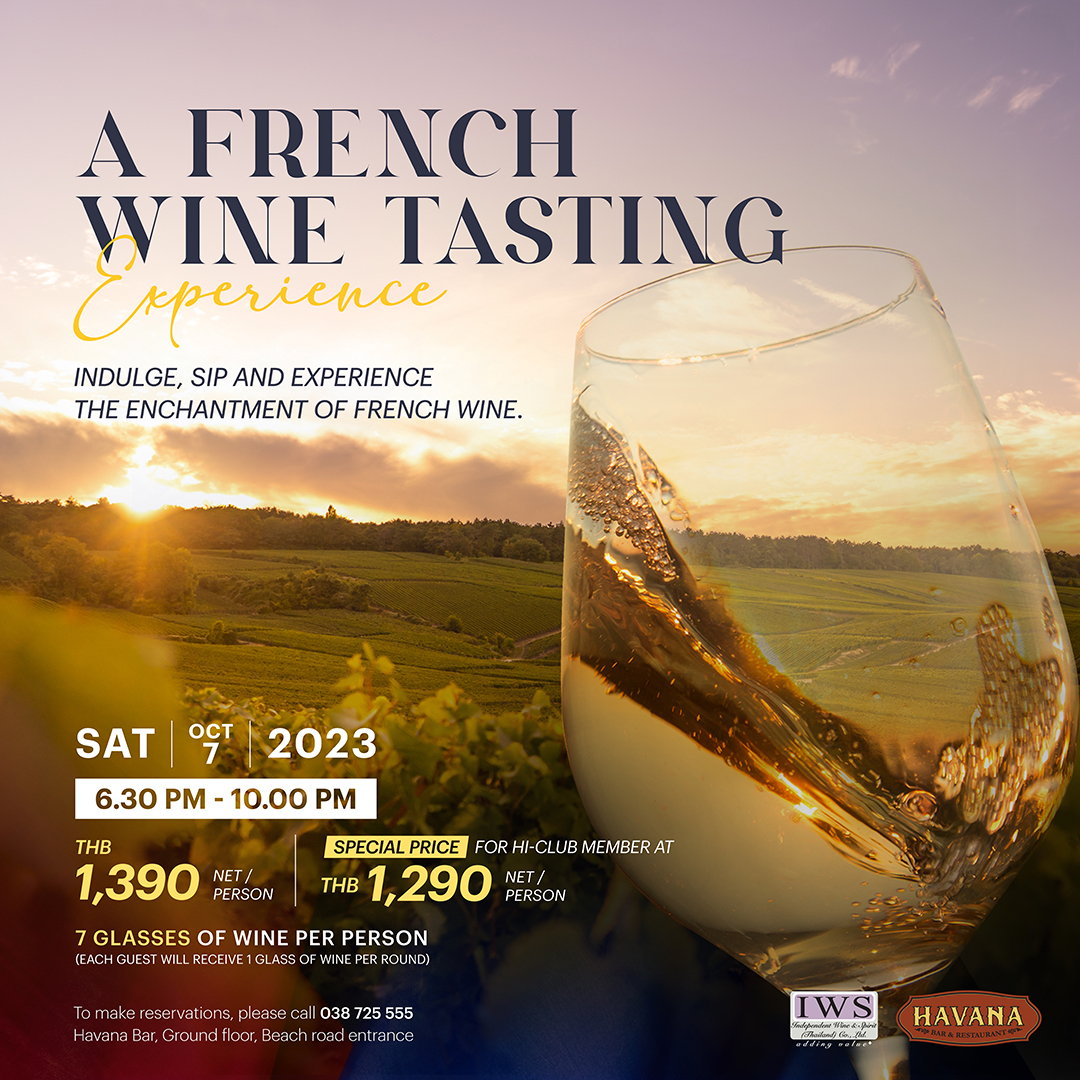 𝐀 𝐋𝐢𝐬𝐭 𝐨𝐟 𝐖𝐢𝐧𝐞𝐬:

Round 1: Michel Lynch Bordeaux Blanc
Round 2: Domaine Laroche La Chevalière Chardonnay
Round 3: Chateau Les Acacias, Bordeaux Red
Round 4: Domaine Laroche La Chevalière Pinot Noir
Round 5: Michel Lynch Nature Merlot
Round 6: Michel Lynch Reserve Médoc Final
Round 7: Receive a special complimentary glass of wine
Price: THB 1,390 net/ person I Special price for Hi-club member at THB 1,290 net/ person

Date: Saturday 7th October 2023
Time: 6.30 pm - 10.00 pm
Venue: Havana Bar, Ground Floor at Holiday Inn Pattaya

For more information, please call 038 725 555
Inbox: http://m.me/HolidayinnPTY
LINE: @holidayinnpattaya or click https://lin.ee/rLG6C1f