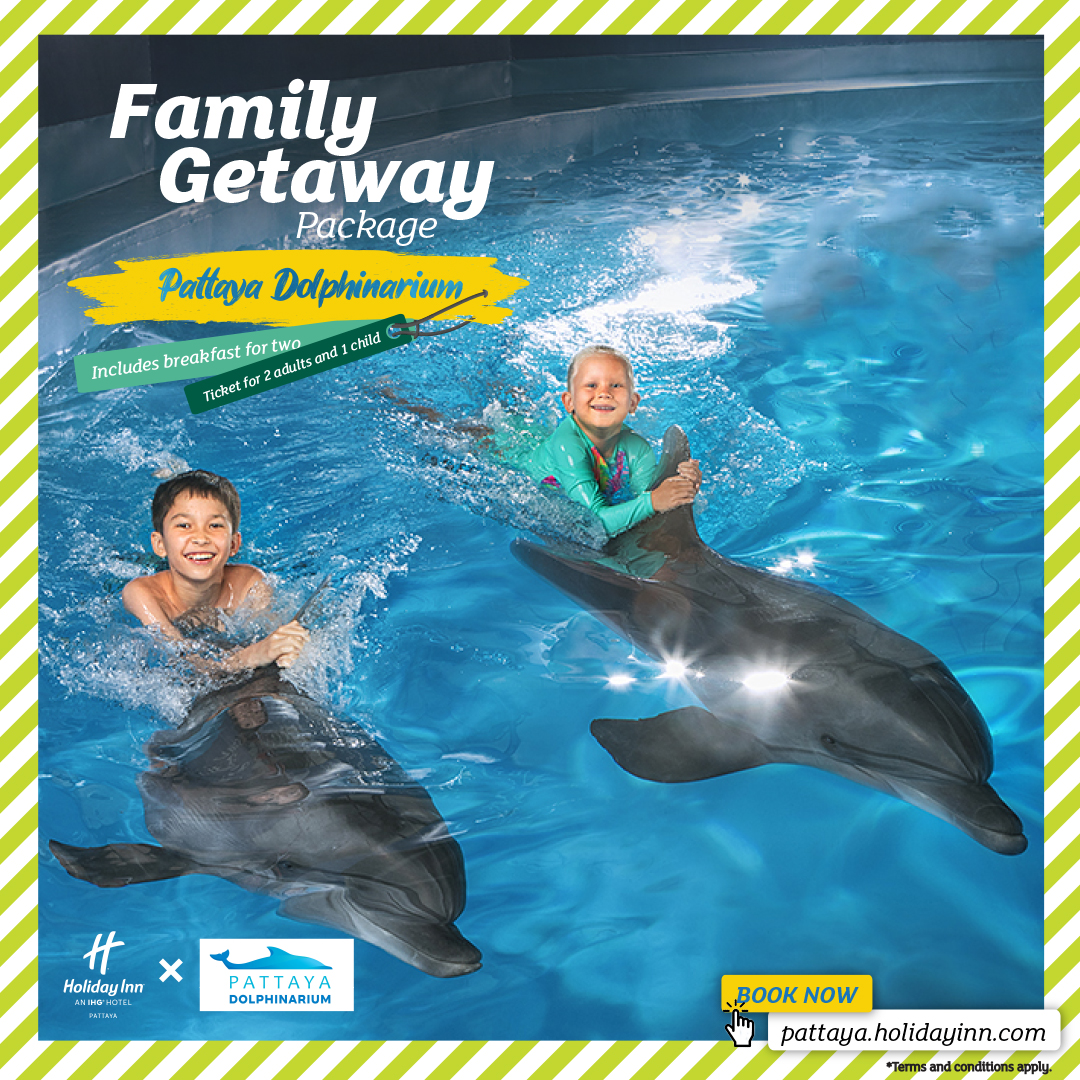 Would you like a once-in-a-lifetime experience to get up close and personal with the most lovable sea animals? Now you can at the dolphin day show in Pattaya.
Sit back and enjoy as you and your family watch these lovely animals perform acrobatics, cute tricks, and colorful improvement. Prepare to be amazed, inspired, and to smile (a lot)!
The dolphin show is a great opportunity to connect with the most interesting sea creatures on the planet. You will even have a chance to take photos with the dolphins after the show to create that perfect lifelong memory.
With Holiday Inn Pattaya's Family Getaway package, we will provide you complimentary tickets for two adults and one child when you book your stay with us.
To top that off, you will also get complimentary breakfast and great savings with exclusive discounts.
Terms & Conditions
• Minimum of one (1) night stay is required
• 1st-night non-refundable deposit requires at the time of booking
• Child ticket valid for those aged 12-years-old and below