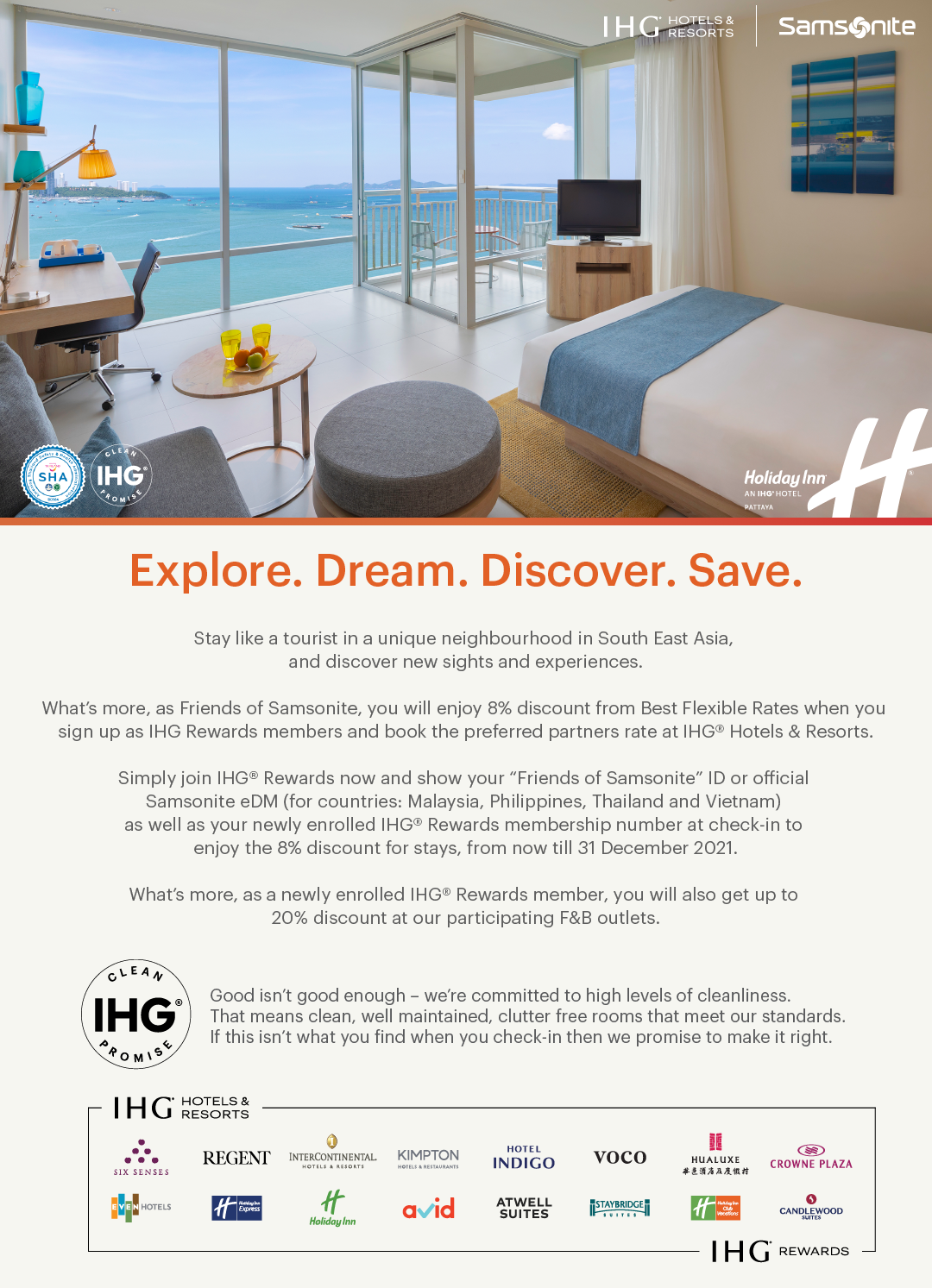 We have partnered with Samsonite to bring you an exclusive offer.
Sign up as "Friends of Samsonite" at samsonite.co.th or American Tourister , to enjoy greater discounts
when you purchase your next Samsonite product.
As an IHG® Rewards member, you get to enjoy 10% savings on regular-priced items and up to 30% savings on discounted items.
Visit any Samsonite Thailand retail outlets and show your IHG® Rewards membership along with this Samsonite EDM to enjoy the exclusive
offer. For online purchases, simply enter the promo code "SAMIHG10" on at samsonite.co.th or "ATIHG10" on American Tourister.
American Tourister at checkout. .
Offer ends 31 December 2021