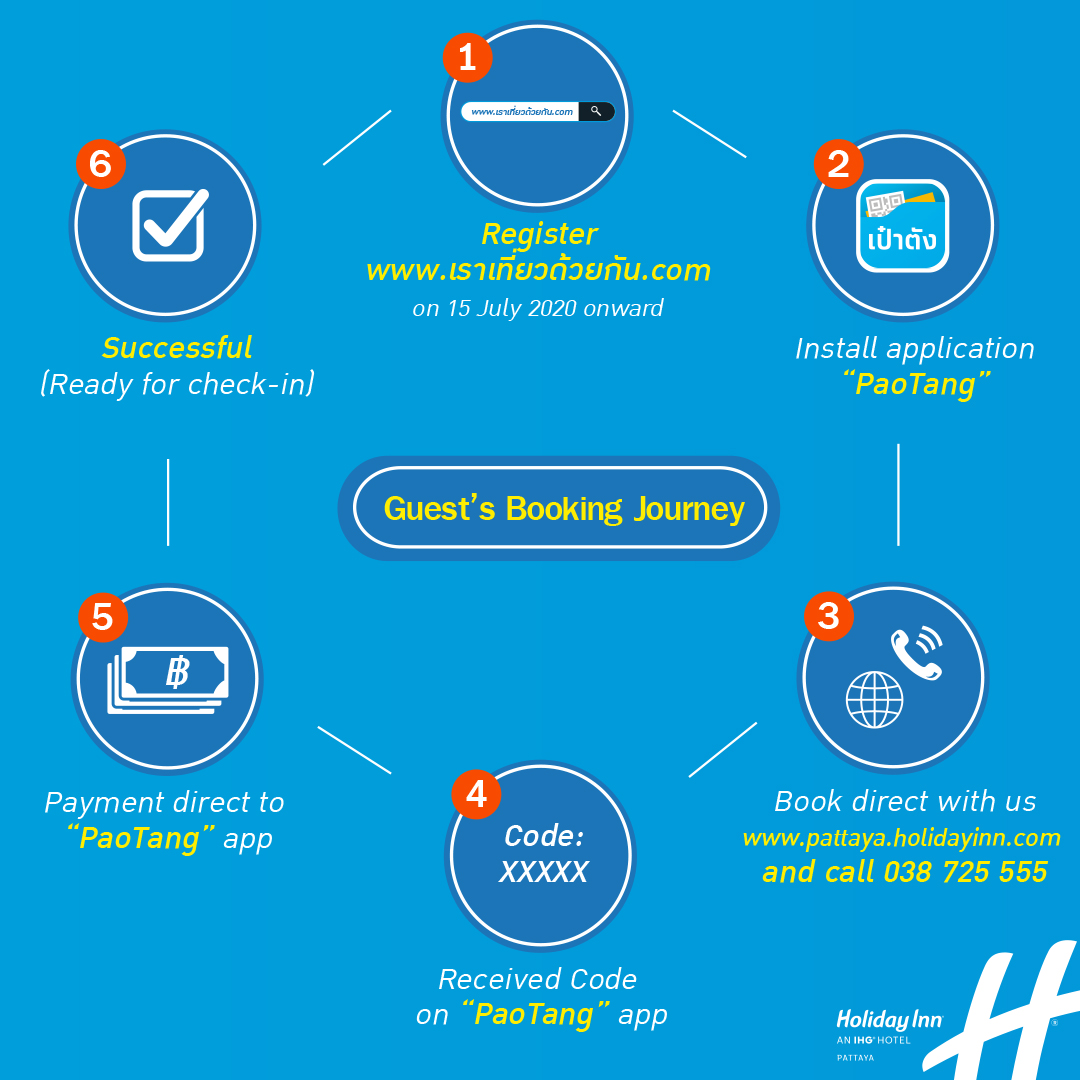 We Travel Together
How to register
Register on www. We travel together. Com


Install the 'Pao Tang' application.


After registered successfully and have received confirmation SMS from the government.
For Reservations please contact us at 038 725 555.
3.1 Send your booking information to the email: Reservations.holidayinnpattaya@ihg.com

- Booking Number
- Full Name (Thai and English version)
- ID Card Number
- Telephone Number



Get a booking code through the 'Pao Tang' app.


Pay via 'Pao Tang' only


Booking completed and Get ready to enjoy your stay with us!
Terms and conditions
Maximum 15 nights / room / person
Advance booking required 3-days prior arrival date
Payment must be made within 24 hours after received the information from the hotel
This special offer booking can not be cancelled or refunded
Terms and conditions applied


Book from 18 July 2020 - 28 April 2021
Stay from 21 July 2020 - 30 April 2021
For more info about "We Travel Together" please click