The Best Places to Visit in Pattaya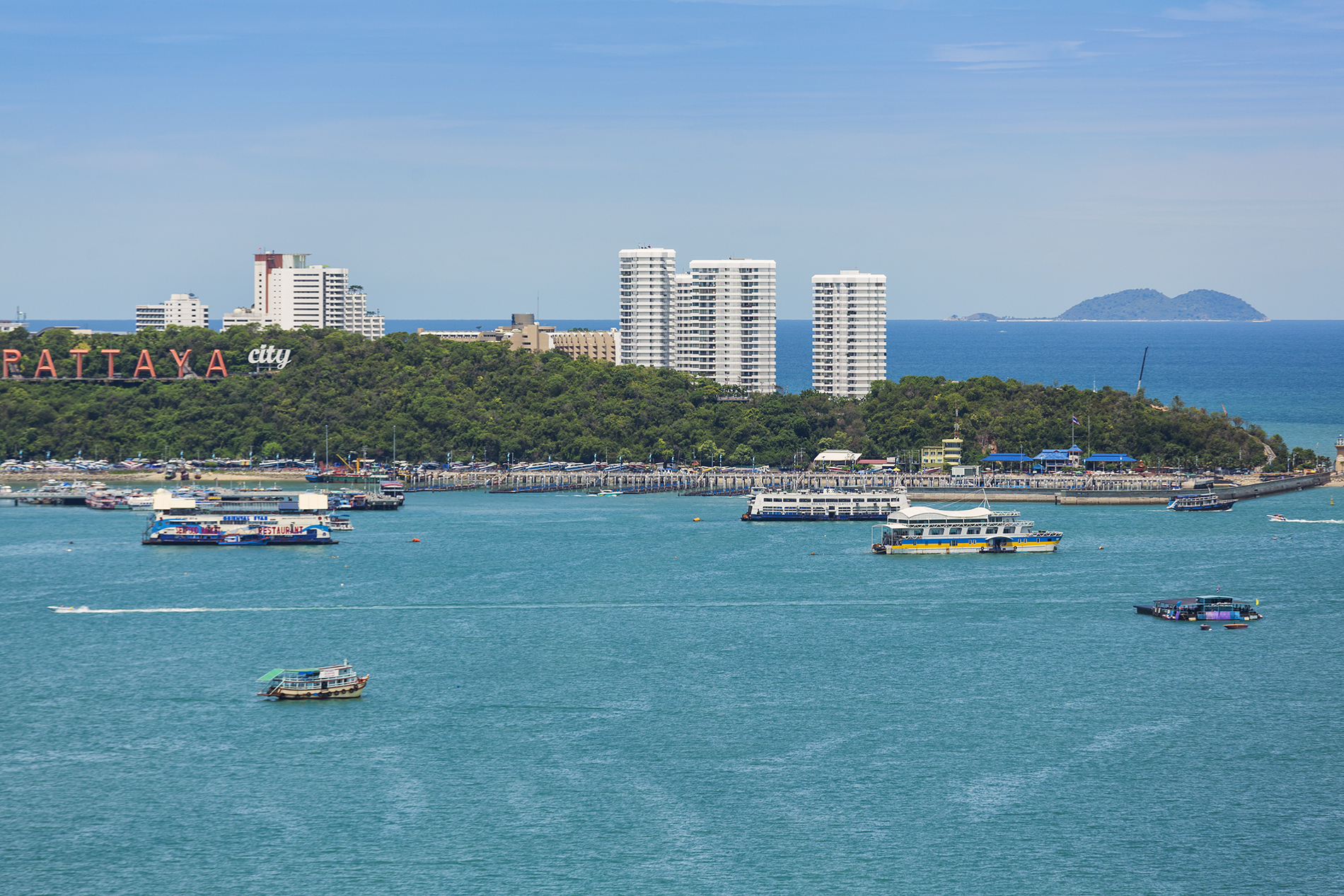 Travelling to another country always requires an adequate amount of research and although Pattaya is commonly known for its seaside attractions, there is definitely more to learn about this resort city.

To make it a hassle-free travel experience and to ensure you make your time in Pattaya worthwhile, here is an all-in-one guide to Pattaya.

A brief history of Pattaya

Located roughly 100km away from Thailand's capital, Bangkok, the resort city was formed after the monarch of Phraya Tak and his army came to Chanthaburi in 1767, where local leader Nai Klom surrendered after being impressed by Phraya Tao's discipline.

The area was later named as 'Thap Phraya', which translates to the army of Phraya, before it was changed to Pattaya - a name of the wind that comes after the rainy season.

However, before it was known as a destination, Pattaya was seemingly a quaint fishing village. It wasn't until the Vietnam war that Pattaya gained more recognition as American servicemen began to frequent the coast.

Now, Pattaya has emerged as a popular tourist destination in Thailand, attracting thousands yearly. So, without further ado, here are some of the best places to visit in Pattaya and some key activities you should pen down on your itinerary.
Head to Walking Street, Pattaya

Probably the most well-known spot for partygoers and a main Pattaya attraction, Walking Street offers a kilometre of nightlife spots with clubs, go-go bars, beer hangouts and eateries. The area, which spans between Soi 14 and Soi 16, is undoubtedly one of the best places to visit in Pattaya as each corner offers a different spot to down several beers, dance or merely chill-out with the crowd.

Living up to its name, you will witness dense crowds amongst bright neon lights and it is merely impossible to walk the entire stretch in one night. Thus, it is best you spread your visits here between at least two days, especially for those looking to experience the true nightlife essence of Pattaya.

Location: Muang Pattaya, Amphoe Bang Lamung, Chang Wat Chon Buri 20150, Thailand (Southern end of Beach Road)

Go on a quick day-trip to a place to visit near Pattaya, Koh Larn

Looking for another place to visit near Pattaya? Koh Larn is your best bet. Also known as Coral Island, this beautiful paradise is roughly seven kilometres from Pattaya and is a popular spot for those looking for a quick excursion. Here, you will find lounge chairs lined on the beach where you can relax and watch the waves, while the island is dotted with eateries serving local as well as international dishes.

For the adrenaline junkies, there are various shacks where you can rent a jet ski or opt for other water activities such as banana boat, snorkeling and kayaking. Nevertheless, if you want to break a quick sweat and explore the island forestry, you can plan a hiking trip up the hills.

How to get there? Head to Pattaya's Bali Hai Pier, where you can catch a speedboat which is a 15-minute ride or opt for a normal boat takes between 30 to 40 minutes. You can choose between two destinations in Koh Larn, which is Naban Port or Tawaen Beach.

Explore the top tourist attractions in Pattaya at Beach Road

Beach Road, as per its name, is the stretch of road that is beside Pattaya's main beach. Lined with palm trees and with a mesmerising coastline view, the stretch of road offers various attractions and eateries for all types of tourists.

Meanwhile, Beach Road also offers several Pattaya tourist attractions including Art In Paradise and the Teddy Bear Museum, while street art painted on the nearby walls are great for a picture-perfect moment. However, as the sun sets, the calm stretch where some of the top attractions in Pattaya lie, transforms into a happening night-time spot with music and bars.

Location: Pattaya Beach, Pattaya

Indulge in Thai street food at Pattaya's night market

Of course, it would not be an authentic trip without tasting the sweet, spicy and sour flavours of Thailand. For a good selection of street foods, you can head to Thepprasit Road Night Market a popular Pattaya attraction. Open on Friday, Saturday and Sunday between 6pm and 10pm, it is well-known for its vast street food selections of classic Thai dishes as well as snacks to freshly grilled seafood. You can also expect other genres of cuisine including sushi, burgers and more. Thus, it is best that you come hungry to taste a little bit of everything.

Besides that, the night market is also home to vendors selling knick-knacks that make great souvenirs, clothes, shoes and all sorts of unique items at low prices.

Location: Thepprassit Road, Pattaya

Lastly, here are some travel tips

• The nearest airport: Although there is no airport in Pattaya itself, U-Tapao Rayong Pattaya International Airport is the nearest one. It is located midway between Rayong and Pattaya (as its name suggests) and is roughly 40km away from Pattaya.
• Basic etiquette: As with every country, there are cultural norms that you should know to avoid offending locals. Some major etiquette must-knows are to avoid touching the head of Thais, remove your shoes when entering a home and never insult the monarchy (you could end up in prison!)

• Book a hotel nearby major spots: Booking a hotel near the best places to visit in Pattaya is the best route to go as there will be an abundance of transport choices within the area and almost everything is accessible on foot.
So, why not book a room at Holiday Inn Pattaya - we're located right on Beach Road, which connects you to eateries, bars, attractions and the lively nightlife! Book your stay here.
Travelling with kids? Here is a quick survival guide to travelling with your little ones in Pattaya!