One of the best ways to spend a vacation to Thailand is to absorb the culture through its art. One of the best places in Thailand to appreciate and view the arts is in Pattaya. Although more well-known for its plentiful beaches, and desirability as a resort-town hotspot, Pattaya is, in actuality, an art lover's paradise. With a wealth of amazing art destinations, Pattaya is a must visit for tourists wanting to appreciate and view the arts of Thailand.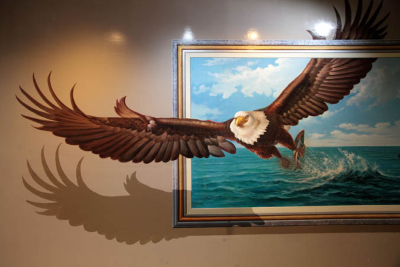 Day by Day
With so many amazing art destinations to visit, it is important to have a plan in place in order to get the most out of a day. Key things to keep in mind when planning each day are: how close the venue is to the hotel accommodation, what art destinations are close by each other, how much will transportation cost, how long will it take to get to the destination, and how much time does each destination need? By factoring in these considerations when planning a vacation, travelers can maximize their exposure to the arts and have a relaxed and enjoyable tour of each destination. There are three key places not to miss: Art in Paradise, the Bottle Art Museum, and Viharn Sien.
Art In Paradise
The first art destination in Pattaya is Art in Paradise. This art lover's destination is one of the most amazing collections of 3-D art. This art gallery takes a fresh and fun approach to art and closes the divide between the art and the viewer. The artwork throughout the gallery is unique in that the artists have created a vast display of optical illusions that trick the eye into believing the painting is real. There is a variety of 100 individual art pieces. The artwork is sectioned by themes, which include wild animals, nature, ancient civilizations, reproductions of classical art, and general optical illusions. Art in Paradise is open daily from 9:00 am until 9:00 pm. The entrance fee is 500 THB per person for foreigners and 160 THB for Thai Nationals, and is an absolute must see when in Pattaya.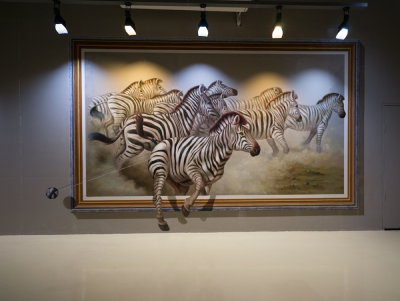 Bottle Art Museum
Another great art destination in Pattaya is the Bottle Art Museum. This exhibit is the result of effort from Pieter By De Lej from the Netherlands and Praise Thaipanich from Thailand, who have decorated this amazing collection of 300 beautiful pieces of bottle art. The Bottle Art Museum is contained in a spacious air-conditioned hall, and is a sight to behold. Bottle miniatures are amazing feats of craftsmanship and much preparation and skill are needed to create each piece of art. Before a bottle art can be created, the size of the model must be determined. Once the size is finalized, a bottle for the project. All factors rely on how detailed the miniature will be, and then the task is carried out by hand, from painting to shaping, the entire project is handmade with great precision.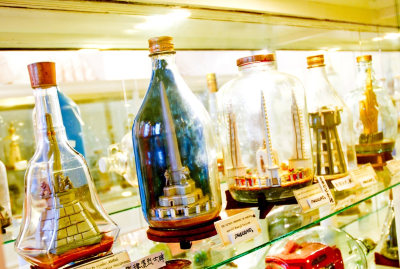 Viharn Sien
The temple of Viharn Sien is the next destination on any art lover's list of are when visiting Pattaya. Although once a temple, this magnificent structure now serves as a museum rather than a place of worship. Open from 8 am until 5 pm daily, this converted temple hosts a great variety of artifacts and architecture. There is a small 50 THB fee to enter, but the museum is worth every Baht. The structure of the museum itself is a feat of great architecture. However, the true gem of the museum is its collection of rare Chinese artifacts, specifically pottery that dates back 3000 years. Aside from ancient pottery, the museum houses other unique pieces of art, including eighteen statues of Shaolin monks, which display their martial art form that survives even in modern times. Nevertheless, the crown jewel of this museum is the Terracotta Army. Tourists have the opportunity to view this stunning collection of terracotta figures, which displays warriors, horses and their chariots, and the golden throne of Emperor Qin Shi. Outside of China, Viharn Sien is one of the select few places in the world tourists can view a terracotta army of this magnitude. In addition, there is a section of the museum that to the history and art of Thailand. Overall, this museum is one of the most exquisite collections of art and culture in Pattaya.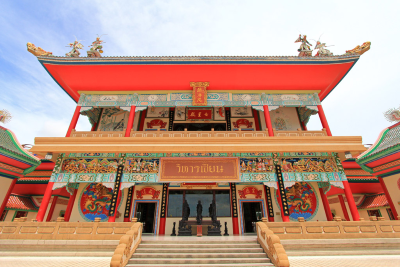 Art is a wonderful way to learn about, and absorb a culture. When booking a hotel in Pattaya, make sure to ask about all the must-see art and cultural attractions. Whether wanting to observe art or to learn the history of the art, there is something for everyone in Pattaya's art destinations.