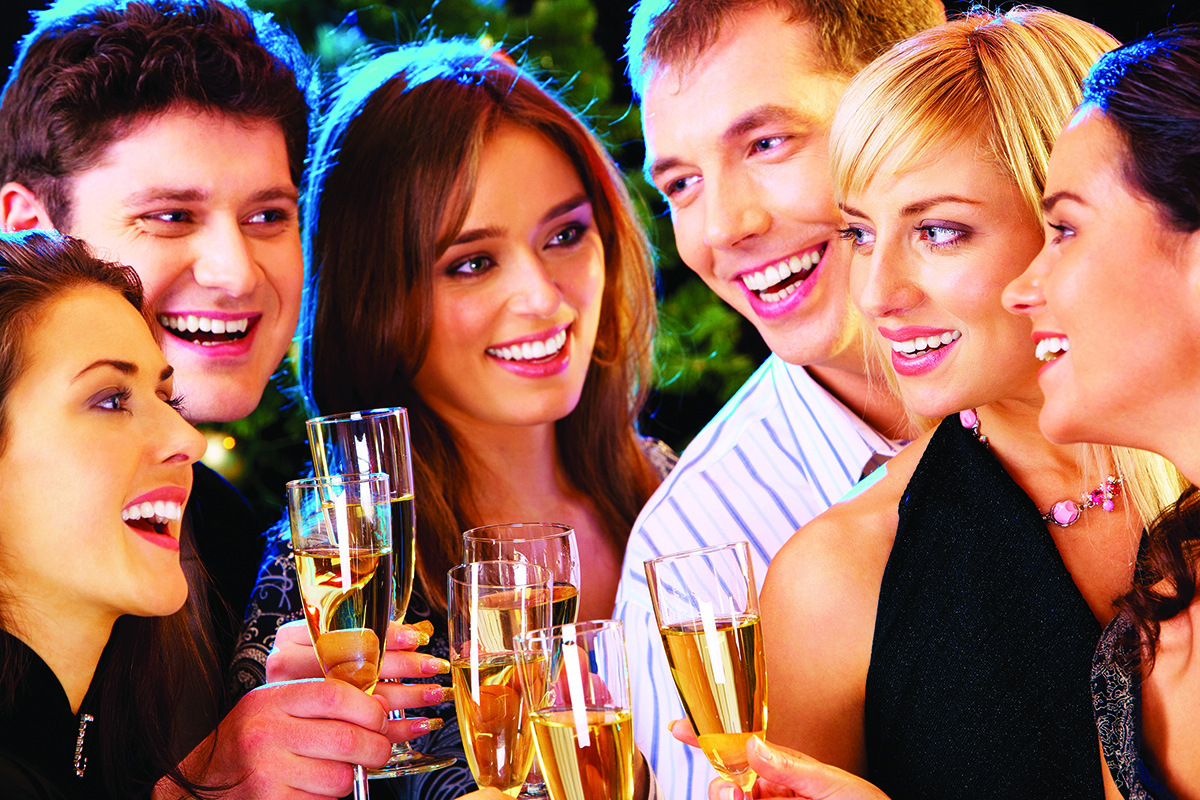 Holiday Inn Pattaya is exactly the perfect hotel for those who are looking for a few days away with friends or family, business travel or just a weekend break. With its beachfront accommodations, restaurants with worldwide dishes, and great bars, including the "The Rooftop – Level 25" with views of the Pattaya Beach. We can guarantee you that this Holiday Inn Pattaya Hotel can provide everything travelers need. And now there is an even more SPECIAL OFFER from us, with the name of the "Hi Club" Card, as the perfect way of saying thank you to our valued customers with these astonishing benefits;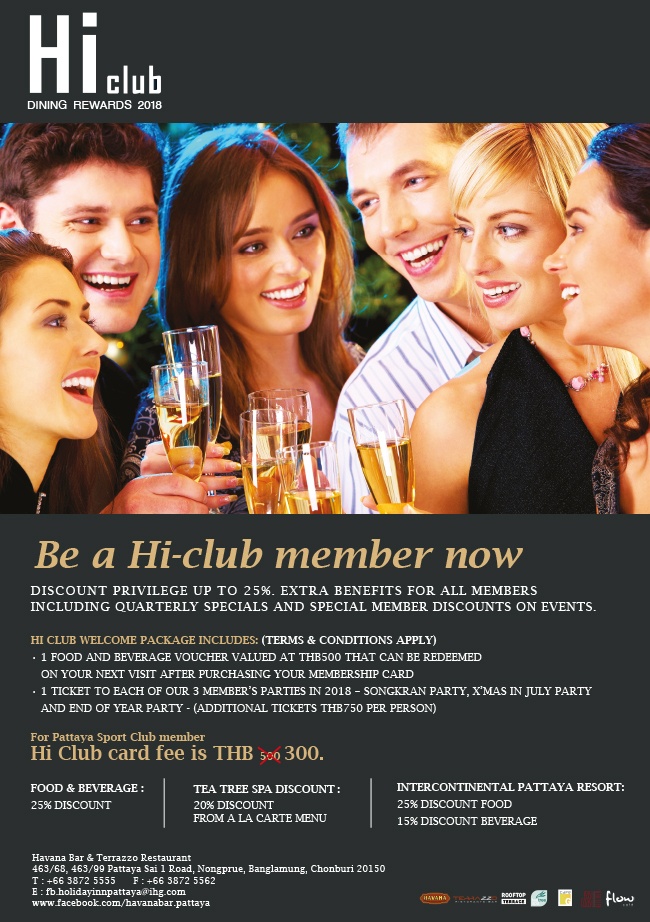 Food & Beverage Discount
The Food and Beverage are the proudest things Holiday Inn Pattaya can offer. This hotel has always been famous for great dishes, views, friendly staffs, and the best spa services for your body and mind. And the Hi Club membership also offers 25% for food and drinks in
Get One Big Event Ticket
The Hi Club Card will guarantee your rights to get a ticket for big events of the year by Holiday Inn Pattaya, including
Songkran Party,
X'Mas in July Party,
or End of Year Party.
One of these tickets normally costs 750 Baht. But you will get a free one with this 500-Baht Hi Club membership card. So rewarding!
Discount From The InterContinental Pattaya
Hi Club Card's owners will get the F&B discount from the InterContinental Pattaya Resort as well! And all the restaurants inside this hotel serve high-quality menus with a great sea view, like
The "Infiniti" Restaurant with many positive reviews about the panoramic Pattaya view, or
the "Element" restaurant with dishes from all around the world, and opens from 6 AM – 11 PM.
Hi Club Card's owners will get 25 % discount for food and 20% for drinks from all restaurants in this quality hotel.
Whoever loves good food and great drinks experiences, you are INVITED to join our Hi Club membership card. With all the benefits and inexpensive memberships, this card will surely impress you every time you visit this paradise city! More Question? Contact fb.holidayinnpattaya@ihg.com for more information anytime!