Holiday Inn Pattaya is Pattaya's leading family-friendly hotels in Pattaya, Thailand's leading coastal city. Every year, thousands of tourists flock to Pattaya to experience the waves, attractions, people, shopping, and entertainment. A hotel to book in Pattaya is the Holiday Inn Pattaya. Holiday Inn Pattaya recognized for its outstanding service and commitment under the InterContinental Hotels Group. Should you plan a vacation in Pattaya, it's recommended to book Holiday Inn Pattaya for a fantastic trip by Thailand's famous seaside destination.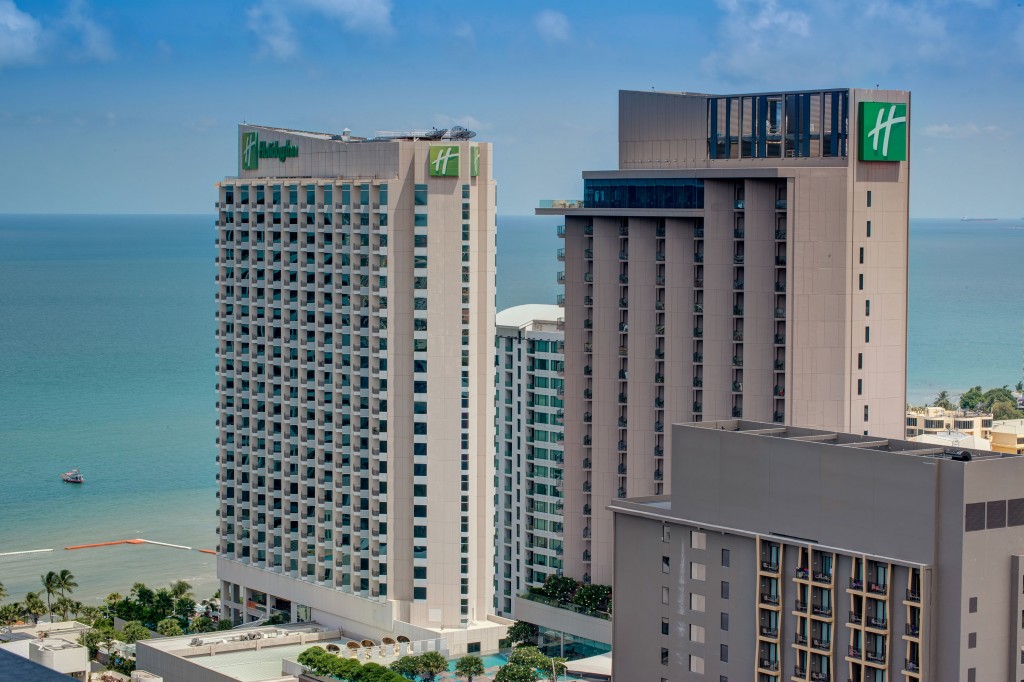 The Hotel
The Holiday Inn Pattaya is a family-friendly, child-oriented hotel in Pattaya. The hotel features two towers; the Executive and Bay Towers and each equipped with spacious rooms for solo, couples, family, and business vacationers. Holiday Inn Pattaya serves as an excellent hotel not only for family travelers but also for business-oriented travelers. The hotel comes equipped with many meeting rooms, fully equipped with the latest audio and visual tech. Each conference hall ranges in size and capacity, whether it's the hotel's Auditorium, ballrooms, or the multitude of meeting rooms available for booking.
The hotel's professional in-house meeting experts can help guests customize the rooms according to their preferences.
Hotel Rooms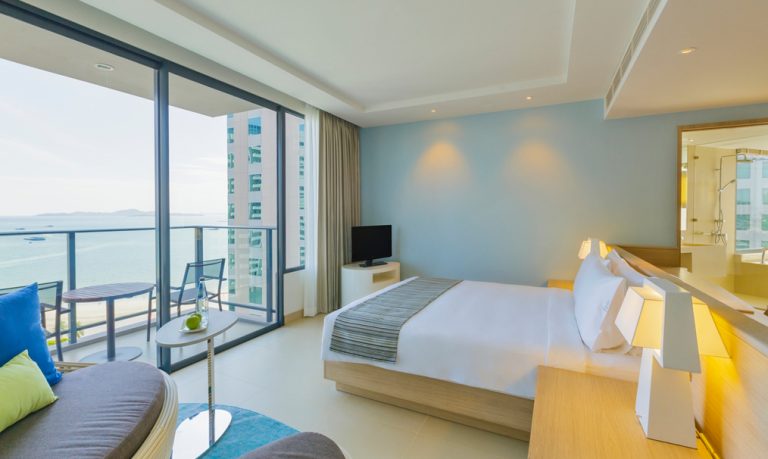 Customers booking the hotel using their Exclusive Club benefits are entitled to a myriad of advantages such as a personalized check-in, executive breakfast, 10% off food, and drink discount, plus, more. Additionally, those using their benefits are entitled to the best rates available, offered by the hotel, plus complimentary services. Customers with benefits can comfortably book the hotel's Executive Club Corner Ocean View Room, Executive Club Ocean View, and Executive Suite Club Access Room. Each of the rooms is sea-facing rooms and feature floor-to-ceiling windows, a workspace, and a separate bathtub and shower. These rooms are in the Executive Tower.
Families with small children can benefit from the hotel's Ocean View Family Suite. The rooms (on the 25th and 26th floors) come equipped with a single King-sized bed and two Kids' Twin Beds. The 119 square meter room in the Bay Tower comes furnished with a game console and a specially designed room, featuring Moby Dick and colorful sea motifs. The room is connected with the Pattaya Bay Room for the family to enjoy their stay, together rather than in separate rooms.
Restaurants
Other than offering outstanding rooms with modern conveniences and amenities, Holiday Inn Pattaya serves great food and entertainment as well. The hotel has six restaurants (including bars and cafes): Terrazzo, Havana Bar, East Coast Kitchen, Cafe G, Splash, and Flow Cafe & Flow Express. The restaurants are committed to providing the best and serving up the most tantalizing dishes available at the hotel. Additionally, the dishes are made from the freshest ingredients in Pattaya. Therefore, guests don't need to worry about eating unhealthy food as the hotel only serves the best and healthy foods available.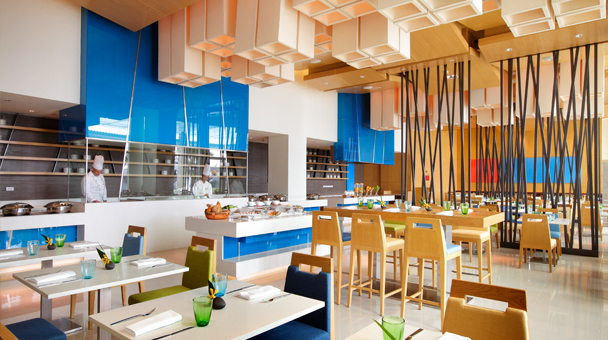 Guests can treat themselves at the Havana Bar, Pattaya's distinguished bar that features live music performances in a casual setting. Visitors can order a wide away of appetizers, a la carte menus, and indulge in professionally mixed cocktails by the hotel's skilled bartenders. Also, guests can revel in high-end imported alcoholic beverages to end the day on a high note.
The Holiday Inn Pattaya is an excellent hotel to consider when looking for a family-friendly or business hotel, staffed by professional hoteliers and is committed to providing exceptional customer service.
To book a room, guests can book here, to begin their memorable stay in Pattaya.