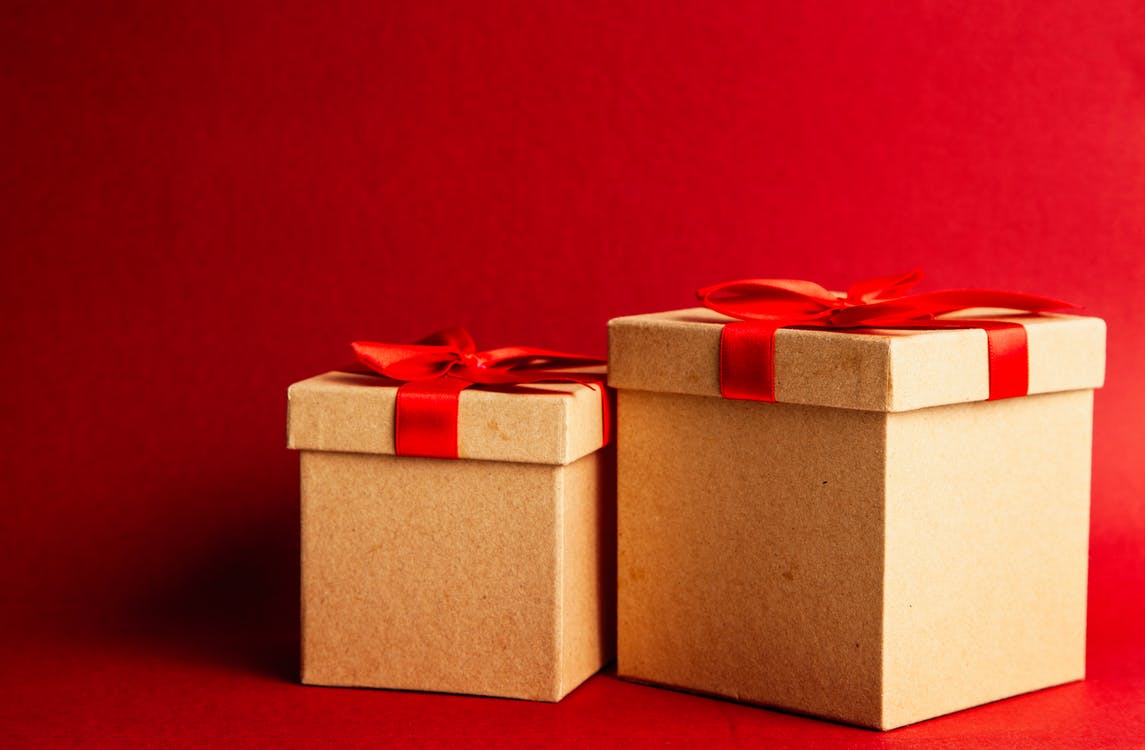 Father's Day is Near! Here are 10 Gift Ideas
December 5th is a prominent date – it is father's day in Thailand, as well as a date of remembrance for King Bhumibol and his birthday.
So, as Thailand father's day approaches, it is time to prep and celebrate your dearest father. However, picking out a gift for your father can be a tough choice, so here are some easy gift ideas to check out.
1. Perfume

You can never go wrong with perfume – everyone loves to smell nice! Plus, there is always a time he will need a spritz of perfume, such as a business dinner, family reunions, and so forth. Your father may even have a specific smell he likes, just pay attention to his preferred scent type.
2. Beer pint glasses
If your father loves beers, get him a special beer pint glass instead of the conventional father's day mug. Did you know that there are different beer glasses that offer unique experiences with every sip? The Hefeweizens pint glass is specially shaped to lock in citric aromas, while Pilsners are great for lagers due to its curvaceous features. Other beer glass types include Ryes, Ales, Blondes, and Stouts.
3. A wallet
This is one of the more conventional and easiest finds for a father's day gift. Wallets are available everywhere – you can purchase them in your nearest mall or through online retailers. However, everyone has their own preference when it comes to wallets. As a tip, check his current wallet and find out what features he uses such as coin pockets, the number of card slots, and so forth.
4. A shaving kit
Shaving kits can be a necessity for fathers with a lot of beard fluff, but there are various kits on the market to choose from – every kit has its own unique offering, such as the type of shaving cream or blades. So, before you hit the 'buy now' button, check your father's current shaving routine and ensure the kit you choose includes his most-used items.
5. A smartwatch
If you're looking to spend a little more on dear ol' dad, a smartwatch is a useful investment. We suggest opting for one with health features that can monitor your dad's health, great for the new norms we are living in! For working fathers, it is also very practical to check for messages, keep tabs on emails, and more.
6. A 2021 planner
It is never too early to start planning for the new year. A 2021 planner is a helpful gift, especially for busy fathers. The best way to determine which planner is suitable for your father is to evaluate his daily activities, then find one that has planning features to match, such as a weekly plan, monthly plan, timekeepers, and so on.
7. Sport shoes
For active dads, sports shoes are an easy choice but these can also be to encourage your father to get fit. Running shoes are useful even for daily walks, or for casual strolls.
8. An engraved pen
Personalized gifts are always a winner, especially engraved pens because they are practical and useful. You can engrave it with his initials, his full name or even, an endearing note for him to remember you as he goes about his daily tasks.
9. Sunglasses
You can never go wrong with sunglasses - Thailand is often sunny, so sunglasses are an awesome choice and there are so many styles to choose from. Just head to your nearest mall or even shop online to choose your father some much-needed sunglasses.
10. A hotel stay
Fathers do a lot for us as we grow up, so why not offer them a getaway to rest and relax from the stresses of daily life? Holiday Inn Pattaya is perfect for that – our rooms offer stunning coastline views and our hotel is two-minutes away from the beach!
Holiday Inn Pattaya also has a fitness center, swimming pools, a Tea Tree spa as well as various dining choices. You can even surprise your father with an extra lunch, dinner treat, or a relaxing spa treatment.
Plus, we are also a SHA-certified hotel and with IHG's Clean Promise, we assure you the safety of our guests remains a priority. Now, check out our special offers and rooms to celebrate father's day in Thailand!