Pattaya is one of Thailand's leading, relaxing vacation hotspots as the city is renowned for its outstanding beach, entertainment, food and accommodation services and facilities. For those going to Pattaya on a business trip but are quite unsure of which hotel provides top-of-the-line business centers and services, Holiday Inn Pattaya can meet the demands.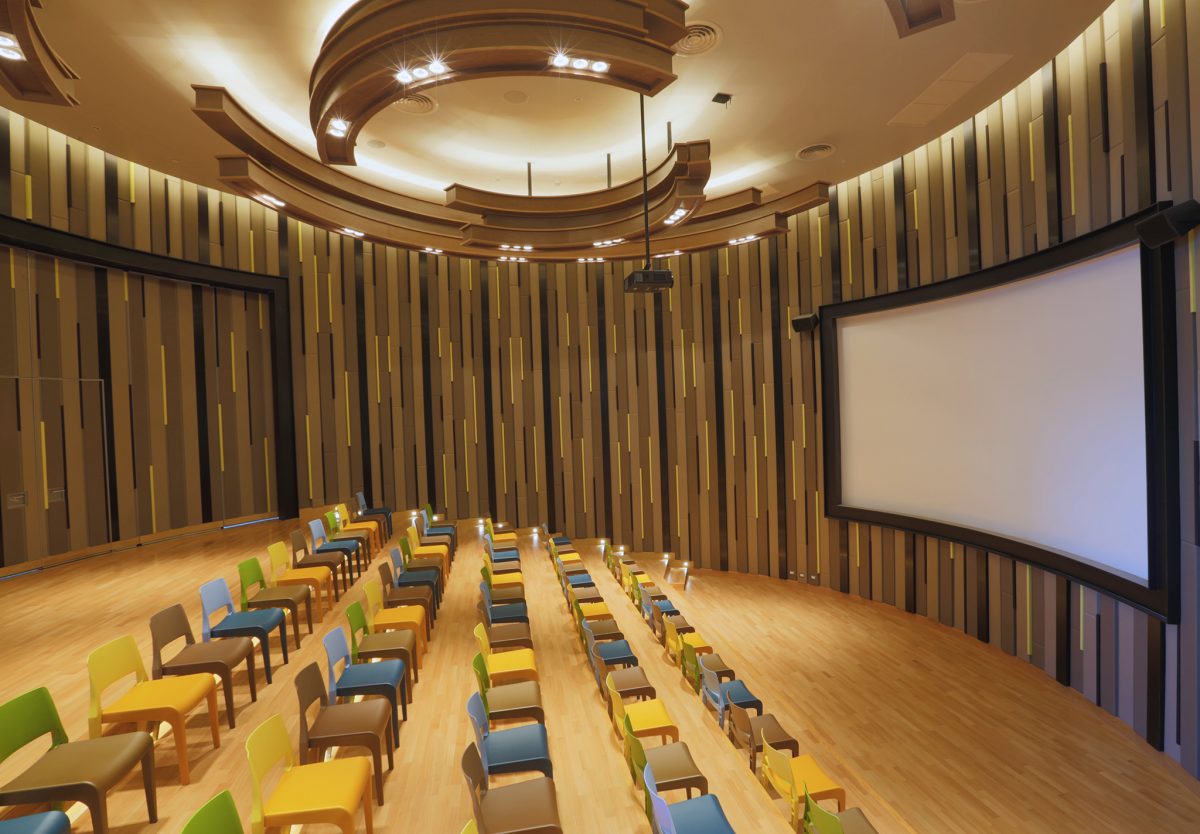 Holiday Inn Pattaya is an outstanding hotel featuring a variety of services and facilities, catered to meet the demands of each patron at the hotel. Each room in the hotel is intricately designed and modeled and is fully equipped with top-notch facilities for a seamless meeting experience. Each room varies in shape, and size can hold up a sizeable amount of guests. Take a look at the room options available at Holiday Inn Pattaya to suit your needs.
Meeting rooms at Holiday in Pattaya are found in the hotel's two towers: Executive Tower and Bay Tower. Each of the towers features small, middle, to large-scale rooms perfectly designed to accommodate large events such as weddings or conferences. Additionally, the hotel includes an auditorium, perfect for small meetings, events, and concerts. The auditorium comes equipped with a theater-style seating arrangement and a screen. The room can hold up to 75 attendees.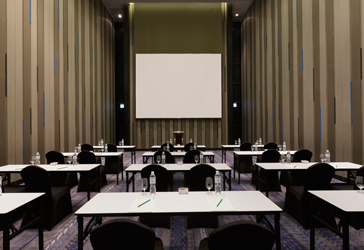 Holiday Inn Pattaya offers small rooms suited for small meeting spaces or workshops. Guests can choose between Meeting Room 4, Meeting Room 5, Meeting Room 6 and Meeting Room 7. These rooms are specially designed to have an artsy feel to kick-start ideas and idea exchanges between people. Holiday Inn Pattaya thrives on flexibility, giving patrons the option to choose table arrangements to fit any event. Guests can choose a cocktail style, classroom style, banquet style, theater style, cabaret style, boardroom style, u-shape style or hollow style table arrangements. Each table arrangement can hold between 24 – 60 people, depending on the seating arrangement.
The same table arrangement types apply to middle-sized rooms as well. Medium-sized rooms are ideal for mid-scale business conferences.
For patrons looking to set up an event in a larger space, the hotel provides two large rooms, Ballroom 1 and Ballroom 2. With 612 Sqm of space, patrons can use the room to set up a gala-style evening party, hold large conferences and seminars and the room will be able to hold large-scale exhibitions if desired. Also, the room can be divided into two separate venues, fully equipped with on-site catering options prepared by the hotel's master chefs and kitchen staff.
What makes Holiday Inn Pattaya the leading business hotel in Pattaya is its dedication to providing outstanding services and facilities to ensure each patron is satisfied. With numerous meeting rooms to choose a room, each room is equipped with the latest audio and visual equipment, features high-speed internet and coffee and tea making facilities. Also, for large-scale meetings or events, the hotel's professional culinary experts can provide exquisite meal sets to satisfy any appetite.
For guests planning on setting up their next business meeting or event, you get in touch with the hotel's event specialist and fill out the Hotel Enquiry Form. Conclusively, Holiday Inn Pattaya commits itself to provide outstanding business services and facilities, ensuring each guest is satisfied with the hotel's services.