5 Ideas for Christmas & New Years in Pattaya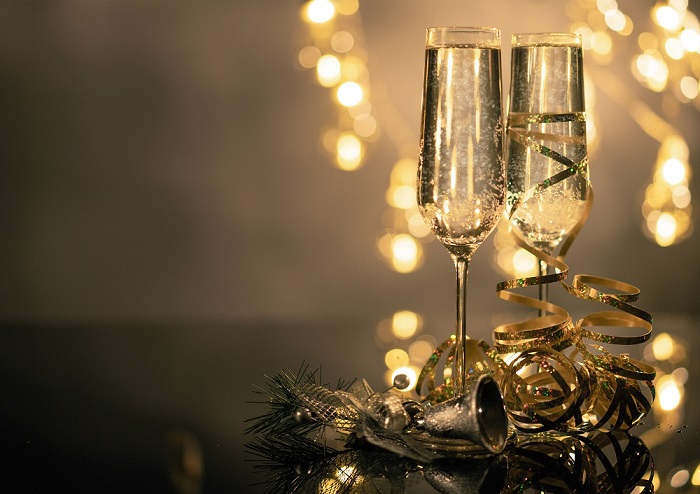 It's that time of the year again where Christmas decorations are hung up on sale and many are penning down their resolutions for the big 20-20. Amidst the joyful jingles and before the world whizzes past another year, it is also time to start brainstorming on what your plans are for your Christmas and New Year Party in Pattaya.
Questions such as where to eat, what to do and where to go may start plaguing your mind in anticipation but fret not, we have a few recommendations up our sleeve that you might want to consider.
So without further ado, here are five ideas you can check out to commemorate the holidays
1. Head to Beach Road
Beach Road, which is known for its chill daytime vibes and lively nightlife alongside the beach, is a known spot for festivities. Along this stretch, you can expect various stalls selling food (including fresh seafood!) and other merchandise, while cultural dances as well as folk songs are sung to keep crowd spirits high.
2. Stay and party at Havana Bar
Located off Beach Road, Havana Bar is known for its ambiance which caters to social and corporate events, as well as an evening crowd looking to unwind with a couple of drinks. Yearly, the bar actively hosts seasonal events including Christmas and New Year.
This year, they are holding a special promotion with their Havana Nights Package which offers complimentary breakfast for two and free entry to their New Year's Eve Party (applicable when you book a minimum of two nights). The event is set to cater rich Cuban flavors accompanied by cigars and drinks for the countdown.
Click here for more information on the New Year's Eve Party in Pattaya.
3. Join the Crowd at the Bali Hai Pier
Probably the most happening spot in Pattaya for this time of year, locals and travellers alike flock to Bali Hai pier on New Year's Eve to toast to the start of another 365 days. Also known as 'Pattaya Pier', it is located at the end of Walking Street and is set to be the centre of the New Year's party in Pattaya with a large stage that will feature local, as well as international acts.
Meanwhile, activities including games (that are also family-friendly) and other fun affairs will also be held before the annual fireworks display is launched.
4. New Year's Eve Buffet at East Coast Kitchen
On the sixth floor of Holiday Inn Pattaya, you will find East Coast Kitchen where stunning sea views await your dining experience. Here, you can savour the well-known seafood and international buffets, as well as an array of specialty spreads held on seasonal occasions. This eatery is also kid-friendly as children below 12-years-old get to eat for free.
However, just for New Year's Eve, the hotel is offering a promotion titled "Midnight in Paris Package" where you can enjoy complimentary breakfast and free entry to the restaurant's French-themed New Year's Eve buffet when you book a minimum of two nights. The special buffet will serve a Parisian affair, complete with Fine de Clair oysters and Foie Gras. The event will also have performances from a magician, while a live band and a deejay keep it lively throughout the night until the final countdown.
Click here for more details on the New Year's Buffet in Pattaya.
5. Christmas Rates at Holiday Inn Pattaya
The holidays are the best time to travel and thankfully, there are Christmas hotel rates up for bookings. So, why not celebrate Christmas in Pattaya? However, many of the rates require advance bookings such as the annual IHG Cyber Sale.
The IHG Cyber Sale, which offers discounted rates just for the holidays, are finally here which means you can book a stay at Holiday Inn Pattaya and enjoy up to 30% off. So, for those looking to escape the winter cold and venture to a tropical getaway, try spending your Christmas in Pattaya.
Do keep in mind that the Cyber Sale booking dates are only until 17 December 2019, so it is advisable you mark your dates now. Nevertheless, the stay period is until 31 May 2020, so you can also plan ahead for your holidays next year!
Click here for information on the IHG Cyber Sale.
Don't forget your party essentials

Before you head out, it's always good to be prepared as with the growing crowds you may not have access to certain necessities. So, ensure you grab a bottle of water to keep you hydrated throughout the festivities!
If you are visiting from afar and this is your first time to the resort city, here is a quick transportation guide to Pattaya to help you get around. Additionally, if you're not sure where to head to, read up on the best places to visit in Pattaya.
With that being said, we wish you a Merry Christmas and a Happy New Year!