2020 Bucket List : 5 Adventure Activities to Try in Pattaya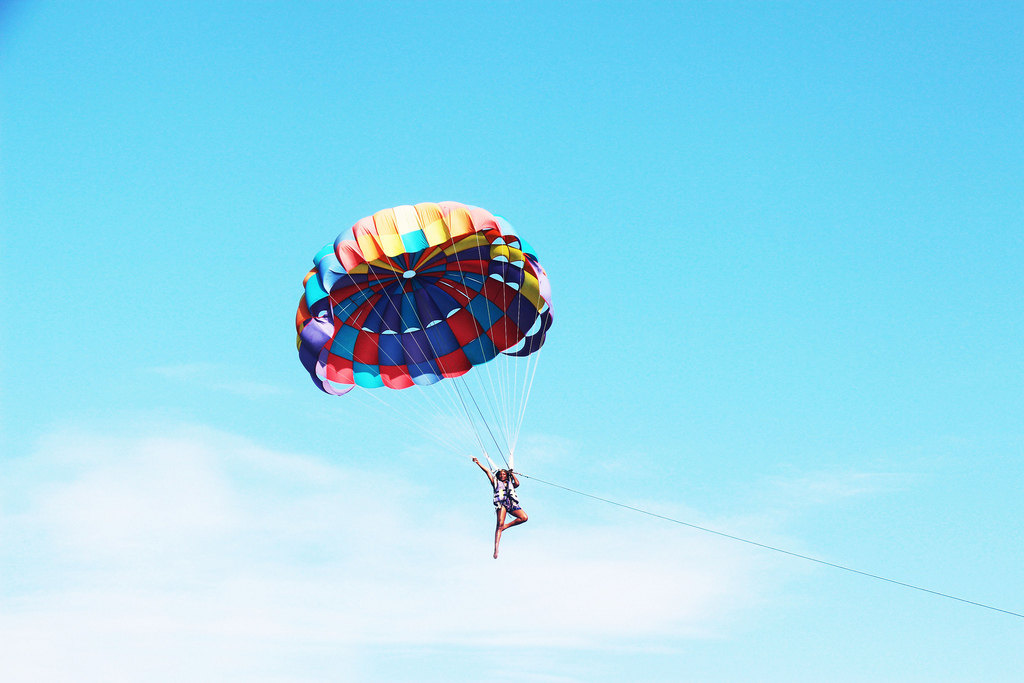 As we grasp the fact that a new decade is upon us, it may be time to rethink your bucket list or revamp your resolutions. While the cliché of 'new year, new me' is still relevant, what better way to start your journey than with a few adrenaline-pumping activities to kickstart an awesome year.
If you are planning a trip to this resort city, here are five things to do in Pattaya that will bring out your inner adventurer.

1. Go sky-high with Flyboarding

Although flying cars have yet to exist, you can still get yourself up in the air with flyboarding. With powerful water jets, the board can lift riders above the waters and allows you to hover. While getting your balance could prove difficult at first, once you have maintained the right posture you can even complete a few tricks including backflips!
Located at Ban Lamung District, Flyboard Pattaya is fully equipped with an instructor that will assist you in perfecting the experience.
Address: Flyboard Pattaya, 58/2 Moo 9 Nonghin 5 Muang, Pattaya City, Bang Lamung District, Chon Buri 20150, Thailand

2. Scuba dive into the deep waters
Pattaya is known for its waters where you can witness the beauty of its sea creatures and breath-taking reefs. If you are a first-timer, the Pattaya Dive Centre offers diving courses for beginners to more advanced levels, while also hosting dive trips to the reefs and wrecks of Samae San, as well as neighboring islands. Additionally, the dive trips include equipment and provide food breaks in between!
Address: Pattaya Dive Centre , PADI 5-Star IDC 219/3 Tipp Plaza Pattaya Beach Road Pattaya Chon Buri 20150

3. Skydive from 13,000 feet above the ground
For the daredevils and to enjoy the best view of the resort city, why not skydive in Pattaya? A known adrenaline-pumping activity, you can head up 13,000 feet and view the gorgeous coastline in a 60-second freefall with Skydive Pattaya. The journey will start with a briefing before flying off in an aircraft and jumping off while attached to an experienced instructor.
Address: Skydive Pattaya Co., Ltd. Nongprue, Banglamung 20150 Chonburi, Thailand

4. Bungee Jump off 196 feet
If you're not keen on skydiving, perhaps you can opt to bungee jump instead. At Pattaya Bungy Jump, you can experience a full jump of 196 feet while being strapped by your legs. Truly a memorable experience, you can relive your bravery as the team will provide a recording and pictures to commemorate your time.
Address: Pattaya Bungy Jump, 248/10 Moo. 12 Threppassit Road Soi 9, Pattaya, Thailand

5. Fly for a second with the Human Slingshot
Pattaya Bungy Jump also offers the human slingshot, which is as per its name suggests – you will be flung 150 kilometers per hour in under one second across the field. Flyers will be strapped with a full-body harness and attached to the bungee cord as the trained instructors pull you back 40 meters before you accelerate across.
Address: Pattaya Bungy Jump, 248/10 Moo. 12 Threppassit Road Soi 9, Pattaya, Thailand
Book in advance!

For many of the activities listed above, you will need to pre-book your slot for the center to make arrangements. Some of these activity centers offer hotel pickup to ensure you get there on time.
So, as that concludes the top things to do in Pattaya, especially for the adrenaline junkies, do also book your stay in advance. One of the best places to stay and are easy to locate are hotels nearby Beach Road like Holiday Inn Pattaya (book your room here).
With that being said, cheers to an adventurous year ahead!