Pattaya has come a long way since its humble beginnings as a sleepy fishing village, 100 kilometers south of the capital and boasts being one of the top tourist draws in Thailand. Pattaya is also home to some of the best attractions Thailand has to offer that should not be missed.
Pattaya Elephant Village
The Pattaya Elephant Village is about a 30-minute drive from the center of the city. It was founded in 1973 as a sanctuary for working elephants, unable to work due to ill health or injuries. The village is home to 30 elephants and the village relies on tourism to keep the animals in a safe environment and receives no government funding. Visitors can see elephants bathing and three shows are lasting 90 minutes where visitors can see demonstrations of elephants at work. The more adventurous can go elephant trekking but allow plenty of time as the trek, which includes an hours ride, a walk through the jungle and a river crossing, before heading back to the village, takes over 3 hours. This is one of the best Elephant villages in Thailand a great day out for all the family.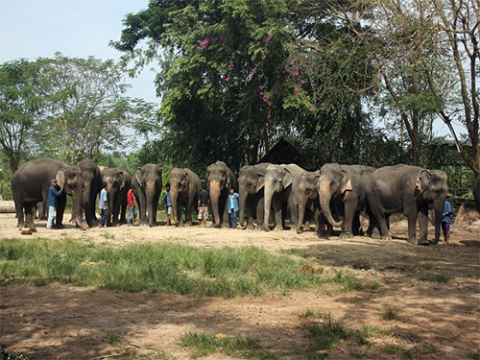 Sanctuary of Truth
Just a short drive from any Pattaya beachfront resort is the Sanctuary of Truth – One of the most impressive temples in Thailand. When first seen, many visitors may think the temple is hundreds of years old but in fact, construction on this 105-meter temple only started in 1981 with completion due in 2050. The temple is built entirely of wood and every inch of it, inside and out, is ornately carved or covered in magnificent sculptures. Work is still ongoing, and visitors have a chance to see master craftsmen at work. This massive work of art is a temple, so appropriate clothing should be worn.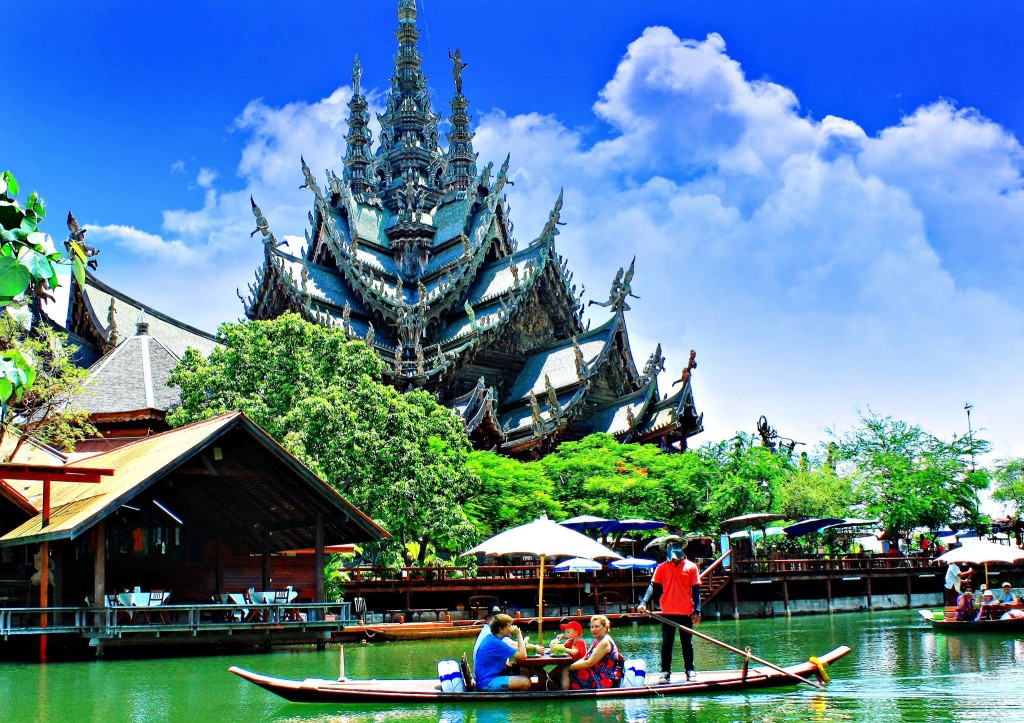 Flight of the Gibbon
In the heart of the Thai Jungle, the Flight of the Gibbon features over 3 kilometers of zip lines, including the highest in Thailand, weave their way through the treetops, providing thrill after thrill. This is one for the adrenaline junkies and an experience of a lifetime. In addition to zip lines, of which the longest is 300 meters, there are sky bridges and rappel lines to experience. Groups are small (maximum of 9 persons) and two qualified guides help and ensure safety measures adhere. Book from Pattaya and be driven in an air-conditioned mini-van to the jungle, about an hour away. Visitors wanting an additional challenge can try the "Go Gibbon" treetop assault course, which has 16 challenges including hanging bridges, Tarzan jumps, and spider nets. The trip also includes a tour of Khao Kheow Open Safari Park and a light Thai meal with bottled water is provided.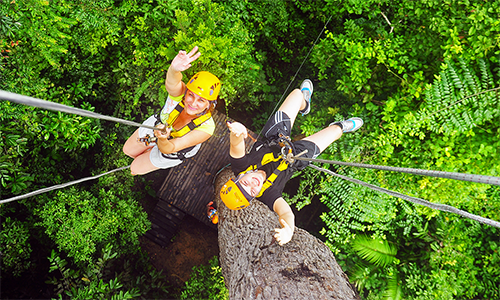 Tiffany's Show
The Tiffany's Show is the original transgender show in Pattaya and has been running for 40 years. It is by far the best show of its type. It was voted number 4 in the ten best shows to see around the world and has been seen by more than 30 million guests. The opulent Tiffany's theater is a 10-minute walk from the Holiday Inn Pattaya, located in the center of Pattaya. This musical show, as would be expected, is flamboyant and visually spectacular, with many costumes and set changes. There are three shows each evening with opportunities afterward to take photographs with the cast.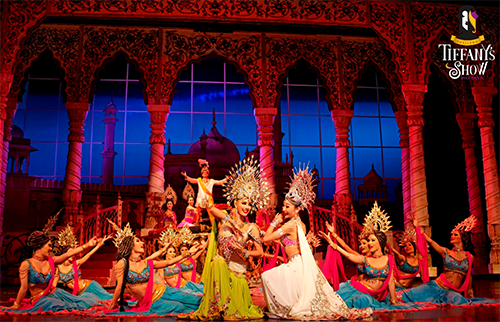 Art in Paradise
The Art in Paradise Gallery on Pattaysaisong Road is only a 10-15 minute walk from the Holiday Inn Pattaya. The museum houses over a hundred 3-Dimensional paintings and illusions, created specifically to be interactive. Step into the paintings and get creative with your poses to create some amazing photographs. The images look even more realistic in photographs than real life. This gallery is extremely busy at times so be prepared for some long waits to get your photos, and allow around 2 hours to get round. A popular attraction loved by adults and kids alike.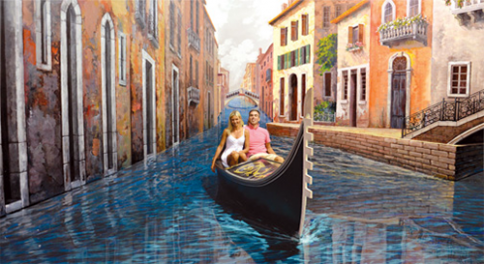 Nong Nooch Tropical Botanical Gardens
A great day out awaits visitors to Nong Nooch, a 50-minute drive from Pattaya along the Sukhumvit road. The site is 600 acres of which 500 are gardens with different zones, such as the Stonehenge Garden and French Garden. The site also incorporates a zoo, where visitors can take elephant rides around the park and extensive fish ponds, where the giant Arapaima fish from the Amazon can be fed. It is also home to an impressive car museum. One of the best ways to get around the park is to use the skywalks that traverse large parts of the grounds. There are lots of places to eat and entertainment for children, which makes it a great family day out.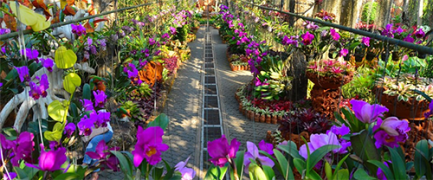 It is easy to understand why tourists flock to Pattaya and return year after year. It has excellent clean beaches where visitors can indulge in all the usual watersports or just spend the day on a sunbed. Visitors can stay in any number of top hotels with great sea views, such as the Holiday Inn Pattaya and eat in one of the many international restaurants. Some of these restaurants are built into the side of the cliff with incredible views of Pattaya bay while others have dined on the beach. Whatever your preferences are a great time awaits in Pattaya.