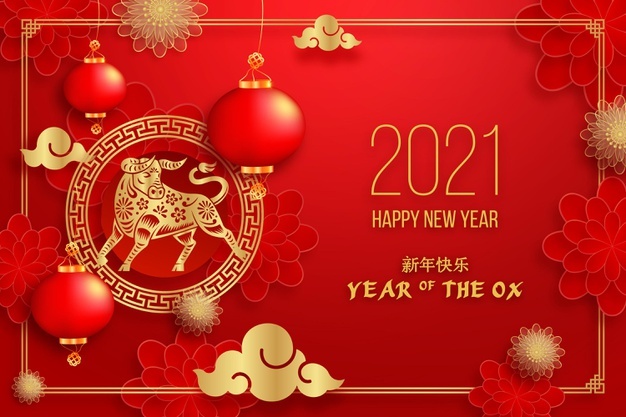 How is Chinese New Year Celebrated in Thailand?
Thailand's Chinese population is significant – roughly six to nine million Thais are ethnically Chinese. Due to this, Chinese New Year is celebrated throughout the country where colours of red decorations are aplenty at homes and in public areas.
This year is the Year of the Ox and it will be celebrated on 12th February. So, how is Chinese New Year celebrated in Thailand?


What are the Chinese New Year traditions?
As it is an auspicious time, there are various traditions that households still practice in order to usher in a prosperous new year.
Some of the traditions include:
• House cleanse: Before festivities begin, families will usually clean their homes. This is because during Chinese New Year itself, they refrain from sweeping or cleaning the house as it is believed that any such activity will usher their luck and fortune out of their home. They are also not allowed to remove items from their houses.
• Wearing shades of red: Red is an important colour during festivities as it is believed that it is good luck to wear bright shades of red. In addition to that, it is encouraged to wear bright-coloured clothes to match the liveliness of festivities.
• Brand new clothes: Wearing brand-new clothes signifies the start of a new year, new beginnings, change and getting rid of the old. This is why Chinese New Year shopping is part of preparations for the festivities.
Additionally, prayers in homes or at temples and shrines will be held before Chinese New Year to ensure a great, prosperous start to the new year. However, these superstitions or practices may differ as these stem from China where different provinces may vary in beliefs, as well as traditions.


The story behind ang-pao
Nevertheless, Chinese New Year has one common tradition that is practiced which is the giving and receiving of red envelopes, known as "ang-pao" or "hóngbāo". These envelopes are red coloured packets that are usually embellished with hints of golds to symbolise good luck, wealth and health.
The reason for this is that these it is believed that evil spirits have the intention to visit homes with the aim to "kidnap" the younger generation during Chinese New Year. To ward off these spirits, adults will hand out red envelopes with money to provide protection from the evil.
When receiving a red packet, you should take it with both hands and thank the person. These red packets should also be opened in private.


Chinese New Year in Pattaya
The most significant part of Chinese New Year in Pattaya would be the family gatherings, especially the family reunion dinner held on the eve of festivities. This dinner will feature traditional Chinese New Year dishes, where each dish will have a significant meaning to usher in prosperity.
Pattaya usually hosts various celebrations at public areas including Walking Street, Pattaya Beach and more during Chinese New Year. However, due to the current situation now, 2021 holds a different fate for festivities.
Nevertheless, hotels are still open for stays which is one avenue to consider to host a special Chinese New Year – we may not be able to gather all of our families this year, so an intimate celebration can be the focus for this year's festivities.
In light of that Holiday Inn Pattaya, a family-friendly hotel in Pattaya is offering a Long Stay Package, where you can stay in an Ocean View Room for 14 consecutive nights – this is also great for Chinese New Year in Pattaya!
The Long Stay Package includes:
• Daily breakfast
• Complimentary laundry four (4) pieces
• 20% off food and beverage and in-room service
• 20% off spa treatments
• IHG Reward points
So, are you ready to celebrate Chinese New Year in Pattaya? Book the Long Stay Package now!