A week-long trip to Pattaya on the Eastern Gulf of Thailand can be excellent for enjoying the beach. Recreational activities such as parasailing and jet-skiing are both attractive options. While the town is indeed wonderful for outdoor recreation and fun in the sun, it's also great for experiencing the culture. If you're staying at the Holiday Inn Pattaya, you'll have plenty of options in cultural attractions very close to you and most of the cultural attractions are close by as well.
With so much to do in Pattaya, it's hard to cover all the places of interest in just one day. It is advisable to determine which locations are near or far from you. Start your journey by going to places that is closer to your hotel; talk to the hotel concierge as they can help you book a van or direct you in the right direction.
To learn more about Pattaya's cultural gems, here are the top four must-see locations to visit while you're on vacation in Pattaya.
Khao Phra Tamnak
Khao Phra Tamnak is a huge golden Buddha statue that rests on a green hill in the middle of South Pattaya and Jomtien. The conspicuous smiling figure is the portrait of tranquility and has deep roots in the town. The golden Buddha statue was in Pattaya prior to transforming into a tourist destination, as it is known today.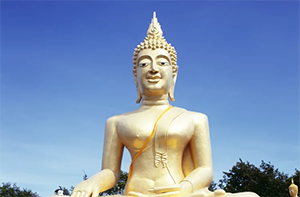 Anek Kusala Sala
Anek Kusala Sala, also known as Viharn Sien, is a prominent destination for tourists to Pattaya. It is a museum that consists of 300 plus examples of artwork from China. The museum predominantly features brass and bronze statues that illustrate historical figures. The statues also sometimes represent deities from Taoism, Confucianism, and Buddhism. The Anek Kusala Sala was established by Thai native, Sa-nga Kulkobkiat. Although Kulkobkiat was a Thai citizen, he was raised in China. The goal of the museum was to maintain positive relations between Thailand and China.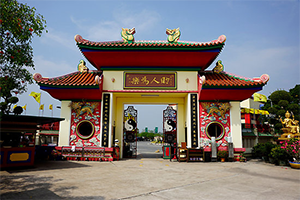 Sanctuary of Truth
The Sanctuary of Truth is a breath-taking and majestic landmark that's a true symbol of Pattaya. If you wish to relish the region's culture, this attraction is a must-see and experience. The Sanctuary of Truth is constructed completely out of wood, devoid of any metal nails to hold the structure together. People who want to experience culture are sure to appreciate a visit to this religious shrine. It's made up of four distinct wings devoted to religious artifacts from Thai, Chinese, and Indian and Khmer cultures.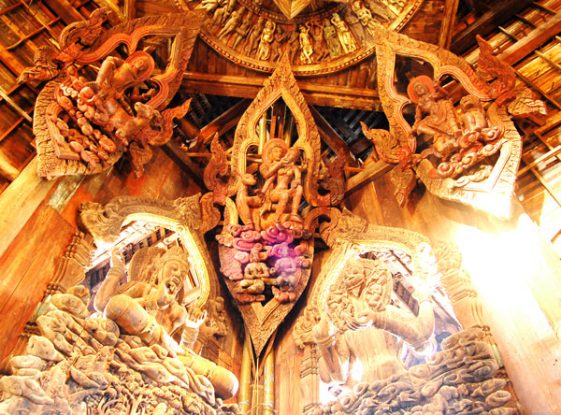 The atmosphere and architecture of the shrine are memorable and highly detailed. The building is 20 floors high and full of wood carvings of Buddhist and Hindu gods and goddesses. It was the brainchild of Lek Viriyaphant, a benevolent Thai man who used his money to complete a variety of heritage missions. Viriyaphant, for example, handled the Ancient City close to Bangkok.
Pattaya Floating Market
If you'd like to experience authentic Thai culture up close and personal, then there's no more suitable destination for you in Pattaya than the bustling Pattaya Floating Market. The market spans 100,000 square miles and is chock-full of items from all different regions of Thailand. Whether you want to buy items from Southern Thailand or Northeastern Thailand, you'll be able to find it at the floating market. Visitors to this market can browse through many options in foods, fresh fruit, and souvenirs.
If you want to make the most out of your Pattaya cultural experience, stick around for the cultural shows that take place each afternoon. People who are in the mood to eat genuine Thai cuisine (including desserts) are sure to have an incredible experience at the Pattaya Floating Market. They can nosh on pad Thai, noodle soups, sweet egg yolk, coconut pancakes, curry, rice vermicelli and much more. Pay close attention to all of the wooden houses you see as they're representative of the looks of residences in Thailand's primary four regions.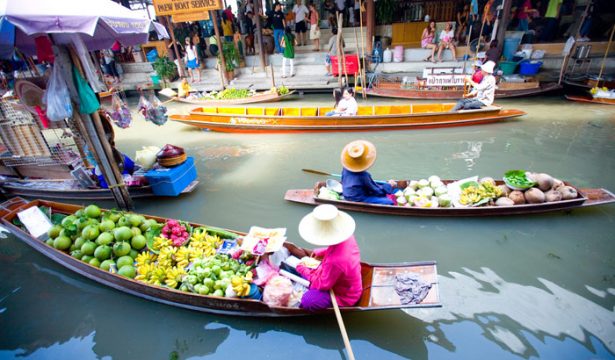 Don't forget to check out the fascinating wood-carving museum, either. This museum showcases lovely carved images. Due to the massive size of the floating market, make sure you have enough time to explore all the nooks and crannies this open market offers. Although the Pattaya Floating Market does not seem as 'authentic' as the floating markets shown in postcards, it is nonetheless, a great place to go to experience all four Thai regions in a single location.