Although more commonly associated with lazing on the many beaches, or by the beautiful pool at a resort, Pattaya has a lot more to offer tourist seeking adventurous outdoor activities. Pattaya has a multitude of superb and sensational outdoor activities to choose from, including: water sports, golf, elephant trekking, hiking, and island hopping. For travelers who crave adventure and the outdoors, Pattaya is one of the best destinations in Thailand.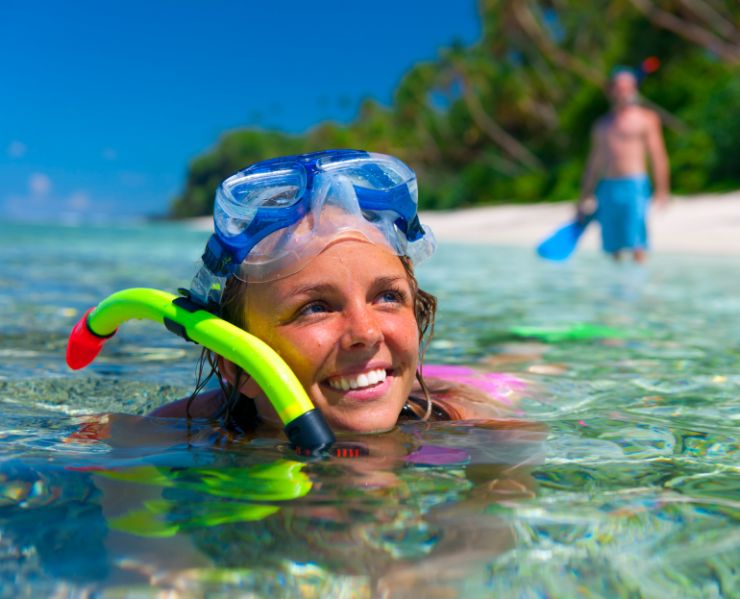 Know Where You Want to Go
When planning any kind of outdoor adventure, travelers need to get to know the area ahead of time and know what their limits are for each activity. For instance, if wanting to go scuba diving, travelers need to make sure they meet all the requirements and find a tour or scuba company that best suits the needs of their trip. Travelers also need to have a base to return to when their adventure is done for the day. Booking a Pattaya hotel should be a top priority on any travelers list. Finally, travelers should make a list of all the activities they would like to accomplish while in Pattaya, and most of all, have fun on all their adventures.
Top 5 Outdoor Adventures
Pattaya has so many outdoor adventure activities to choose from it can be hard for any traveler to narrow down the list. The following list of outdoor activities range from beginner to advanced, so there is something for all travelers. The top 5 outdoor adventures are scuba diving, Koh Larn (Coral Island), elephant trekking, golfing, and the Back to the Past Long-tail Boat Tour.
Scuba Diving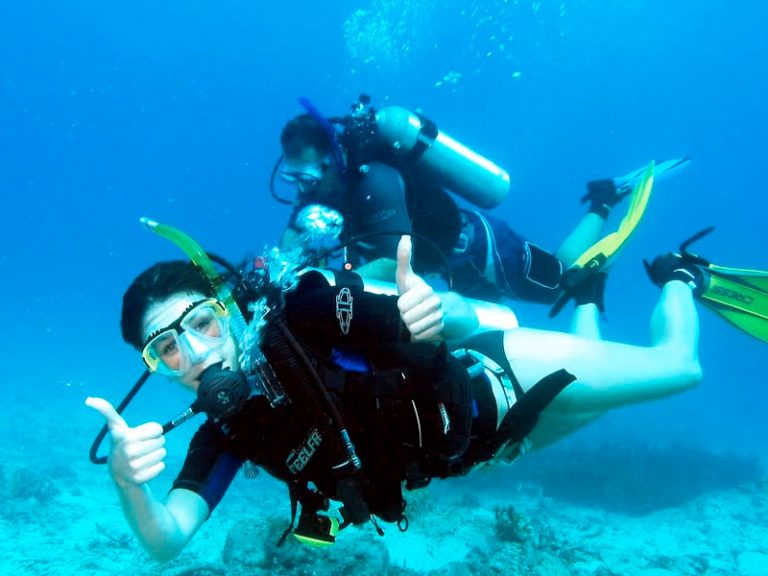 Scuba diving is a fun, easy, and educational outdoor activity that adventurers should try. In Pattaya, tourists can learn to dive on the majestic coral reefs in a fun and safe environment with well-trained instructors. One great company to look for is the Real Divers Company. They are a British-owned diving company that offers a full range of diving courses along with a daily dive and snorkeling trips to Koh Larn. For experienced divers, Real Divers is able to arrange trips with Liveaboard Dive Company to the Similan Islands.
Koh Larn (Coral Island)
In Pattaya, one of the most visited islands, when choosing to island hop, is Koh Larn. The island is located to the west of Pattaya town and offers adventure seekers a bounty of beautiful sandy beaches, clear water, amazing scenic views, and stunning sunsets. There is no shortage of activities on Koh Larn, and, therefore, there is something for everybody. A main attraction at the island is the glass bottom boat service that is offered to view the amazing underwater seascape and marine life, with the added bonus of not getting wet. The corals, for which the island is named for, are protected and therefore, large boats are unable to anchor near the beach. Other activities include parasailing, jet skiing, hiking, banana boat, fishing, snorkeling, and scuba diving.
Plutaluang Royal Navy Golf Course
Pattaya has a good selection of golf courses to choose from and is a wonderful outdoor activity for all ages. A highly recommended golf course in Pattaya is the Plutaluang Royal Thai Navy Golf Course. Originally opened in 1969, the golf course is only a short, half hour drive south of Pattaya city, towards Sattahip. All equipment is available for rent, including a golf cart, shoes, and clubs.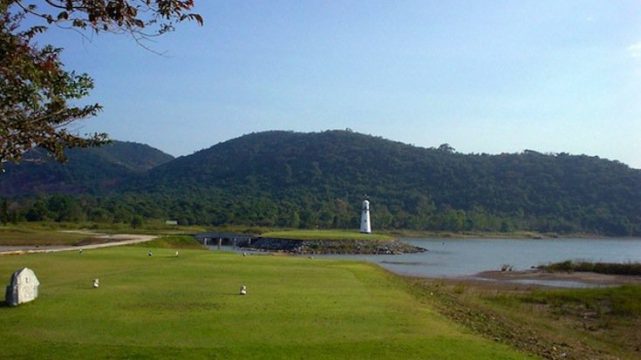 Elephant Trekking
Elephant riding is one of the first thoughts of many tourists when they think of Thailand. In Pattaya, the Elephant Village Pattaya offers tourists a chance to experience riding an elephant. The sanctuary is home to retired working elephants that now spend their days ferrying tourists through an hour-long trek through the jungle. The fees that go towards the tours help the sanctuary to save more elephants that can no longer return to the wild due to their diminishing habitat.
Back to the Past Long-tail Boat Tour
For those adventurers looking to mix their adventure with a history trip, Back to the Past Long-tail Boat Tour is the adventure to embark on. Travelers will be picked up and taken on a minibus to Samut Prakan, arriving at a local temple. Here, tourists will begin their trip to the past, taking the Long-tail boat down countless canals, passing local villages and people as they carry about their day. Tourists can watch for exotic birds, lizards, snakes, and smaller animals while admiring the many plants and flowers while traveling down the canals. The pinnacle of this tour is the local market that is several hundred years' old and built right on the water where tourists will enjoy a local Thai lunch and absorb the atmosphere.
When seeing an outdoor adventure, Pattaya is the perfect place to go. With so many activities to choose from, there is something for every skill and activity level.