Before the 20th century, travelers often avoided foods eaten in countries they visited. By braving the unknown and misunderstood, curious vacationers discovered new culinary traditions. With faster transportation and the spread of hotel chains, standardized food preparation made meals once deemed too foreign to risk eating safer for foreign palates. Today's travelers have developed strong preferences for culinary styles differing significantly from those of their home countries. With relatively new sophistication, international travelers now rank Thai cuisine among the top five culinary techniques in the world.
Thai cuisine is a unique blend of sweet, salty, sour and pungent flavors crafted with colorful ingredients reputed to have medicinal properties. Asia's modern hotels understand that Thai dishes are some of the healthiest available, giving their regional restaurants license to offer traditional Thai dishes. Guests will find Thai flavors influencing their international meals as well. Chefs can use the same spices in Thai, American, Australian and Italian cuisines, adding impact to meals travelers would otherwise find mundane. Lemongrass, ginger, and chili are reputed to fight flatulence and prevent nausea by stimulating digestion.
Folk medicine uses cumin as a stimulant. Basil may suppress coughs and, like garlic, cause the body to cleanse itself through sweating. Travelers can experience this contemporary blending of culinary cultures when visiting three restaurants at the Holiday Inn Pattaya, Thailand.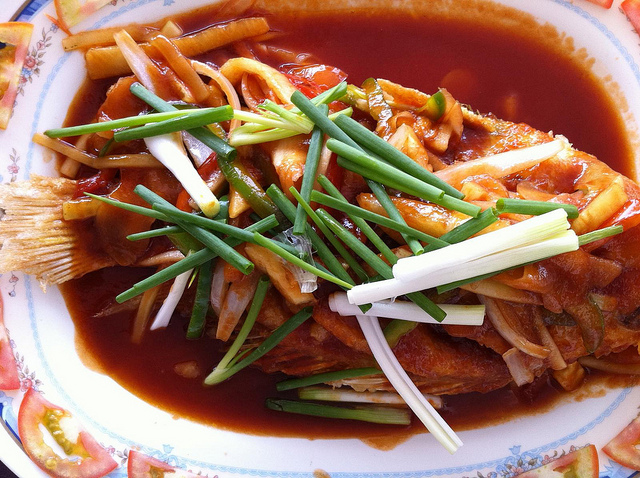 The East Coast Kitchen at Holiday Inn Pattaya provides poolside service, weather permitting. Hotel guests see the family-friendly restaurant's enlightened attention to detail as its buffet's offerings change throughout the day. At the lunch buffet, patrons can enjoy a spicy tuna salad, grilled asparagus, and prawn, along with lettuce and bean sprouts from the salad bar. Friday and Saturday evenings feature seafood buffets stocked with crab and Atlantic salmon, cooked over an open flame, with steamed rice.
At every meal, patrons can choose how their item is prepared at one of several cooking stations. Terrazzo, the hotel's ground floor restaurant, and bar offer outdoor seating along Pattaya's beachfront. The lunch and dinner menus feature modern Italian dishes with pasta cooked in an open kitchen island and a wood burning pizza oven. Visitors can enjoy healthy salads and, with over 20 pizza toppings, they can also build low-fat vegetarian pizzas. This restaurant has 10 Thai dishes for seafood lovers, and a taste of Thailand's nightlife, with Happy Hour, for urban adventurers. When an active day requires a quick meal, tourists with tight schedules can buy healthy sandwiches at Flow, the Holiday Inn's delicatessen in the Bay Tower lobby. Busy vacationers can grab breakfast pastries before leaving for a day of exploring, then return for a lunchtime wrap and an afternoon snack of freshly baked bread and fine teas. Flow also treats visitors to gourmet coffees and unique ice cream flavors every day.

Eating healthy at Holiday Inn Pattaya does not mean eating bland, boring food. The chefs at each of the hotel's restaurants use the same healthy spices in all of their entrees, sprinkling familiar dishes with innovative combinations of local spices. Guests staying at Holiday Inn Pattaya can delight in the range of both international menus and traditional Thai food offered at the hotel's restaurants and find surprisingly new interpretations of dishes eaten in their home countries.