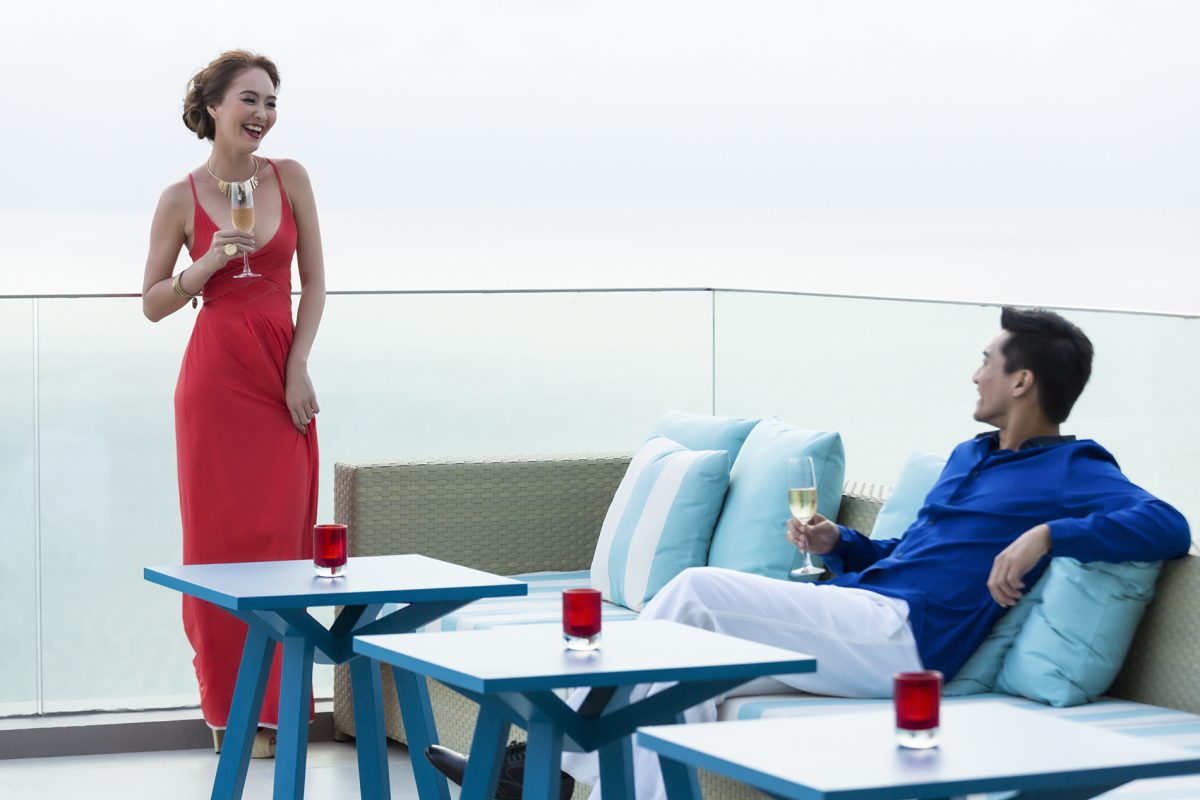 Top Sunset Viewing Spots In Pattaya
With over 10 million visitors a year to Pattaya, there is something for everyone when visiting this remarkable destination. A destination which has changed dramatically since only 1960 when small sleepy fishing villages had a boom of tourism thanks to the US military officers who started to visit the area.
Popular activities include golf (19 golf courses within 40 minutes of Pattaya) go-kart racing, and visiting different theme parks and zoos as well as an array of fresh seafood restaurants. For the more adventurous, Pattaya's walking street is open late into the evening.
Sanctuary of Truth Pataya
One of the most romantic places in Pattaya City to catch the sunset is the Sanctuary of Truth itn Naklua. Majestically nestled amidst the Gulf of Thailand, this beautifully constructed wooden temple is a dreamy place to sit with your loved one and wish for the future while looking out across the crystal waters of the Gulf and sunset beyond. Make sure you bring your camera along because at that time of day, the views are mesmerizing.
Khao Phra Tamnak
Walk to visit A giant golden Buddha sits atop this forested hill between Jomtien and south Pattaya. The serene Buddha figure of Wat Phra Yai dates to when Pattaya was a small fishing village. On a neighboring hill is Monument Park, which offers great sunset views of Ao Pattaya. You can walk here from the southern end of Walking Street.
At Terrazzo you will find a relaxed and welcoming restaurant with great pizza and pasta made with fresh quality ingredients.
We're easy to find, located on the northern end of beach road with plenty of parking. Experience the Pattaya sunset view while sipping on your favorite cocktail. Watch our chefs at work in the open kitchen, preparing the pizza dough, making our traditional or signature varieties or you can simply create a topping of your very own. You'll want to make Terrazzo your first choice for a relaxed dining experience overlooking the bay, with a beautiful sunset directly in front of the terrace daily.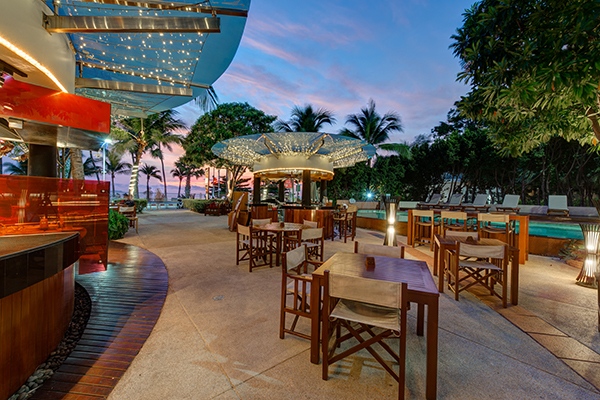 Terrazzo Restaurant represents great value dining, with fantastic service offering the best pizzas in town, happy hours and daily promotions will also keep you coming back
Bang Sare
Around 20km south of Pattaya is Bang Sare, a fast-developing resort with a narrow, long strip of sand and some trendy, delicious international and Thai restaurants and cafes. This venue is very busy during weekend's
For more information, please contact the Holiday Inn Pattaya Concierge team located in our lobby.