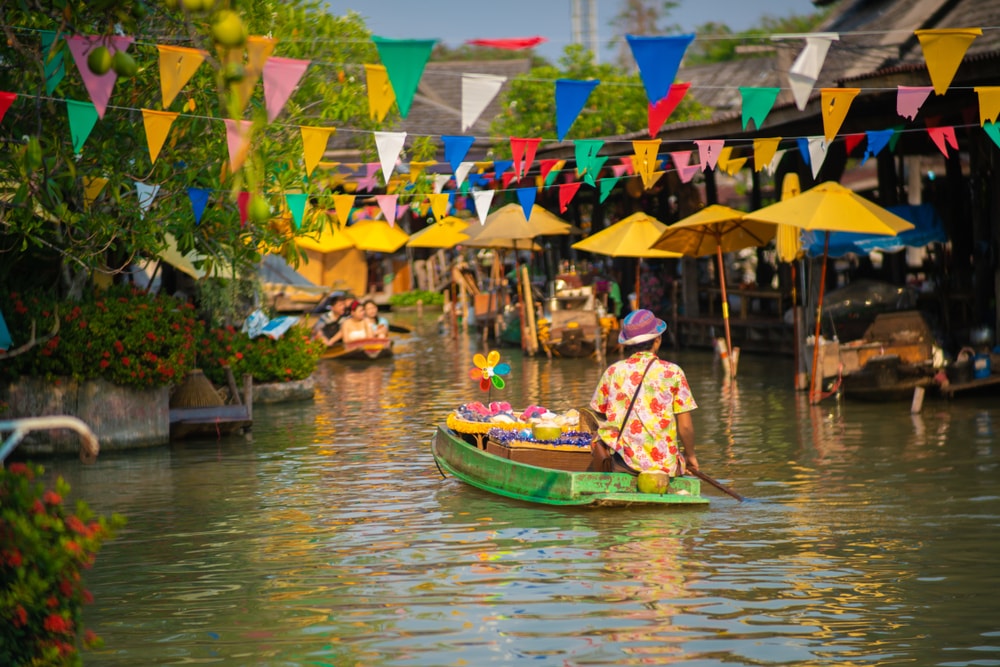 What was once known as a sleepy fishing port in Thailand, Pattaya has blossomed in a vibrant seaside city, attracting thousands of travellers yearly. Nestled upon the Gulf of Thailand and merely a one and half hour drive from Bangkok, the city boasts a wealth of dining, entertainment, retail as well as recreational activities.
Nevertheless, every beautiful city comes with an interesting tale and Pattaya is no different. Thus, here are a few facts you may have not known about this seaside destination.
Thap Phrya
The name Pattaya is derived from the march that King Taksin – previously known as Phraya Tak - and his army took from the ancient capital of Ayutthaya to Chantaburi in 1767. It was during this trek that they were confronted by a local militia while in the area of what would become known as Pattaya. When the leader of the militia realised he had confronted a man of dignity and honour, the entire militia surrendered to join Phraya Tak's army.
From then on, the area became known as Thap Phrya, which translated to 'army of the Phraya'. It remained as such for a long time until it eventually became known only as 'Pattaya', a word used the describe the wind that blows from the southwest at the start of the monsoon season.
The Evolution of Pattaya
As we know, the city began its existence as a humble fishing village. However, during the Vietnam War, the American military had utilised the nearby U-Tapao Airport as a staging area for their air fleet, which in turn gained the local village recognition.
Seemingly overnight, soldiers and servicemen stationed at the airport and other bases around Thailand took to visiting the peaceful fishing village to spend time on the pristine beaches. They were also known to frequent the numerous bars and restaurants that were established to cater to the influx of visitors.
As word spread amongst the American ranks about this fun little fishing village on the coast, Pattaya quickly blossomed into Thailand's premier seaside tourist destination and the rest, as they say, is history!
The City Today
Nowadays, Pattaya can rightfully be called a 'city'. This cosmopolitan hub, which is surrounded by palm tree fringed beaches, is full of restaurants, bars, nightclubs, theatres, golf courses, water parks, resorts and spas.
The city is also one of the easiest to reach in Thailand as the Suvarnabhumi airport is located in the north and the nearby U-Tapao airport serves the south side all year round. There is also a local train that is available once a day from Bangkok, while a high-speed rail link is expected to be built in the future to link the two airports to Pattaya. However, you can, of course, choose to travel via car with the city serviced by a network of both free and paid highways. Typically, the drive from Bangkok will between one and half to two hours, depending on the day and time.
The transportation infrastructure in the city appeals to tourists as well. While cars and motorbike taxis are ubiquitous like in other Thai cities, the normal mode of transit within this coastal enclave is the 'baht bus'. You'll see these reconfigured pickup trucks travelling along all the major roads and tourist areas of the city. To catch one, all you need do is flag one down, jump aboard and upon reaching your destination, press the bell and pay the driver a flat 10 baht for the ride.
Nevertheless, the city is also working towards the installation of a futuristic monorail to help local and tourists alike get around more easily. The train is projected to run for six and a half kilometres from end-to-end, passing from north to south Pattaya via City Hall, Big C, Central Festival Mall, Bali Hai Pier, the Holiday Inn and so forth.
Planning Your Visit
Pattaya's weather is hot all-year-round with an average temperature of 30 degrees Celsius. Like most places in Central Thailand, it's subject to an annual monsoon period and has three seasons.
The 'cool' season runs November through February and brings with it very little rain and mild temperatures on average between 21 and 31 degrees Celsius. This is known as the busiest time of the year when it comes to tourism, as it is known as the ideal time to visit.
Meanwhile, the 'hot' season lasts from March to May. During this season, expect muggy conditions with temperatures ranging from 27 to mid-30-degree Celsius. For those of you not accustomed to humidity, you may find this scorching heat unpleasant. However, don't despair, as the refreshing sea breeze cools you down.
Finally, there is the 'rainy' season which occupies June to October and marks the city's lowest season for visitors. Although the rains can be heavy at this time of year, rainfall is only for a few hours a day. Temperatures will be in the low 30-degree Celsius during the day and recede to the mid 20 degree Celsius overnight. Do not be put off though, this is still a great time to visit Pattaya as the colder weather makes outdoor pursuits more enjoyable and when it does rain, there are plenty of indoor options to keep you occupied.
Seaside Holidaying Made Easy
In conclusion, the fact that the city is so easily accessible and easy to get around once you're here, in conjunction with the plethora of activities on offer, all play testament to why this town has become so popular as a tourist destination. With such a long history of tourism under its belt, the city and its residents genuinely know how to take care of their visitors and show them a good time.
Pattaya is an easy-going and friendly city, while locals live by a 'sabai-sabai' (not a care in the world) ethos with a smile always on their faces. Therefore, no visit to Thailand is complete without a stay in Pattaya. And, of course, if you visit the city the best place to stay is the Holiday Inn as we are conveniently located in the city centre with all of Pattaya's wonders are a few steps away.