If you love nothing more than spending a carefree afternoon shopping, then you'll absolutely adore Pattaya, Thailand. Located roughly 91 miles southeast of bustling Bangkok, Pattaya is a top tourist destination in its own right. If you enjoy shopping, you'll experience a wealth of options in this Thai city. Shoppers can choose between luxurious malls, lifestyle malls, and inexpensive and lively street markets galore.
Mike Shopping Mall is a popular Pattaya shopping destination. People who are interested in affordable shopping might want to investigate their options here. If you want to shop for a souvenir for someone back home, you can browse Buddha illustrations to fairy lights, among many other things. If you're looking for attire, you can explore your choices in t-shirts, belts, dresses and even bathing suits. Since Mike Shopping Mall is a hub for budget-friendly finds, it's very well-known shopping hotspot among tourists.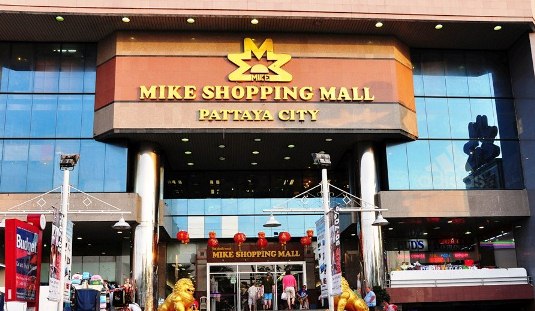 Pattaya's Factory Outlet Mall is a terrific spot for people who are looking to buy clothing. If you love buying clothing from prominent names in the fashion world but are reluctant to pay the steep, steep prices, Factory Outlet Mall is ideal for you. Although clothing is indeed a big focus of this shopping center, shoppers can look for many other things, as well. These various things include sports equipment, shoes to luggage. Some of the internationally renowned brands that are available at this mall are Levi's, Adidas, Nike, and Samsonite. Factory Outlet Mall consists of two distinct components: the Premium Fashion Mall and the Outlet Mall.


If you appreciate brands that hail from all over the globe, you'll have a blast checking out your choices at Central Festival Pattaya. This mall is excellent not only for buying clothing, but it's also excellent for dining out. The global fare is easy to find here. If you love noshing on Indian and Japanese dishes, for example, you'll be certain to find something just perfect for your taste buds. Other advantages of Central Festival Pattaya are a children's arcade, a bowling alley, and a movie theater. When you visit Central Festival Pattaya, there's not much the mall can't offer you in terms of fun and entertainment. Fashion is a big deal at this mall. Some of the mall's many available brands include Calvin Klein, Armani Exchange, French Connection and Espirit.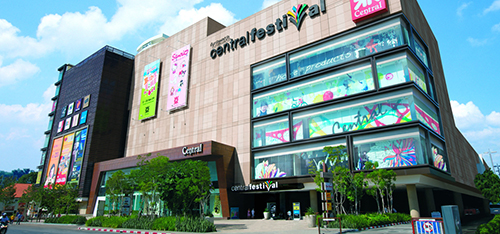 Royal Garden Plaza is a Pattaya shopping center that has a sleek and modern ambiance. Located on lively Beach Road, the mall is in the heart of all of the city's action. Many visitors adore Royal Garden Plaza not only for the top-notch shopping opportunities but also for the cool and comfortable air conditioning; a definite plus for the hot, steamy and humid Thai climate. Once you're through shopping at this mall, you can even check out Ripley's Believe it Or Not, a fascinating museum that consists of quirky and eccentric displays. If you like well-known Thai brands, you'll have a great time checking out Jaspal. If you prefer international brands, you'll have a ball checking out Guess and Esprit. Royal Garden Plaza also offers its visitors many superb choices in dining. If you want Turkish food, they can accommodate you. If you have a craving for a good old-fashioned slice of pizza, they can accommodate you there, too. Italian, Indian and Korean food offerings are all easily available, as well.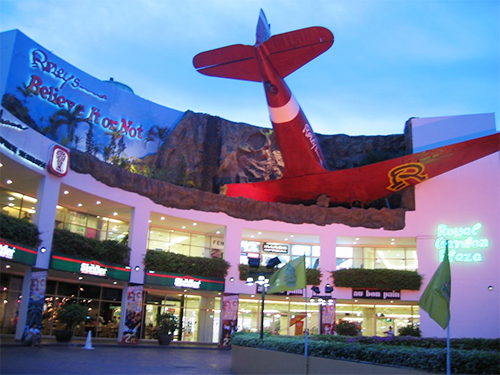 Avenue Shopping Mall, last but not least, is yet another A+ shopping attraction in Pattaya. Situated in the center of the city, Avenue Shopping Mall is an exhilarating mix of bars, fast food establishments and diverse shops that sell everything from designer shades to athletic shoes. The mall even has a movie theater and bowling alley.