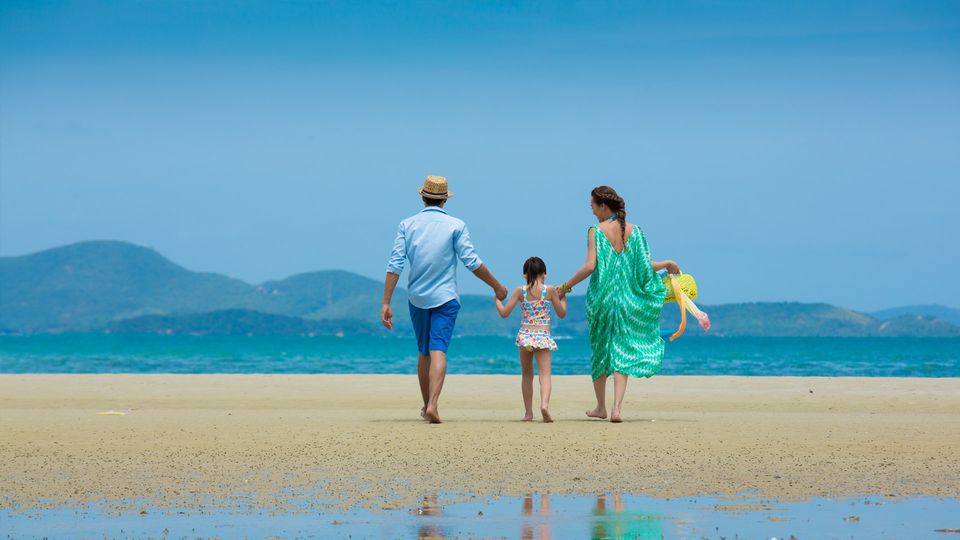 School Holidays are Near! Here are 3 Reasons to Book a Family Holiday


Schools holidays in Thailand are a perfect opportunity to get some fun in the sun, and also to bond with your kids.
As much as parents need a well-deserved break from staying at home, kids also need a breather from school. Since we have yet to enjoy overseas travel, luckily, Thailand is one of the most coveted tourist destinations and we have access to it!
So, if you are planning a family break, consider heading to Pattaya. Pattaya is a gem on Thailand's eastern Gulf coast that boasts scenic beach views and there are many Pattaya attractions for the entire family.
So, here are five reasons why a holiday in Pattaya might be the right journey for you and your kids.
1. Pattaya Thailand attractions are not to be missed
There are many places to visit in Pattaya that the entire family will enjoy. Teach your children the history behind world-famous replicas at Mini Siam where you can tour 100 reproductions of famous landmarks around the world, or try checking out other Pattaya attractions such as the Nong Nooch Tropical Garden, Khao Chi Chan (where you can marvel at the 18 metre-tall Buddha!) and more.
Check out our article on 5 top things you must do in Pattaya to know more about these attractions.
2. Your kids will enjoy the seaside fun
During school holidays, the first thing you think about when you plan a family vacation a nice relaxing beach spot. Beaches are fun for everyone as your kids can build their sandcastle or simply, splash around in the waters as you rest and relax.
Thankfully, Pattaya is known for its breathtaking seaside views and beautiful beaches. Pattaya offers over four kilometres of a sandy coastline which you can lounge on, take a walk or enjoy the thrill of water sports and rides!
3. Get some rest and retail therapy
Besides lounging on the beach and taking a breather, Pattaya has various spots where you can get some much-needed retail therapy. Head to Terminal 21 where you can discover over 250 retailers, while each floor is decorated with a different country theme including San Francisco, Hollywood and Paris. Curious to know more, check out this guide for everything you need to know about Terminal 21.
CentralFestival Pattaya Beach is also home to more than 300 shops including popular fashion brands such as Calvin Klein, Marks & Spencers and more. For a more unique experience, check out Pattaya Night Bazaar or the Thepprasit Road Night Market.


Book a stay at Holiday Inn Pattaya
As with every holiday, you will need a suitable place to stay. Holiday Inn Pattaya is right near Beach Road – central to all of Pattaya! The hotel is only two-minutes away from the beach and within walking distance to bar, restaurants and shopping outlets.
The hotel has various facilities that is great for the entire family. We have two infinity pools and another pool that has a water slide to ensure your kids have a splashing time.
Meanwhile, parents can take a breather at the Tea Tree Spa or head to the fitness centre for a quick workout. We also have a Kids' Club where we host daily activities for children to keep them entertained as you rest and relax!