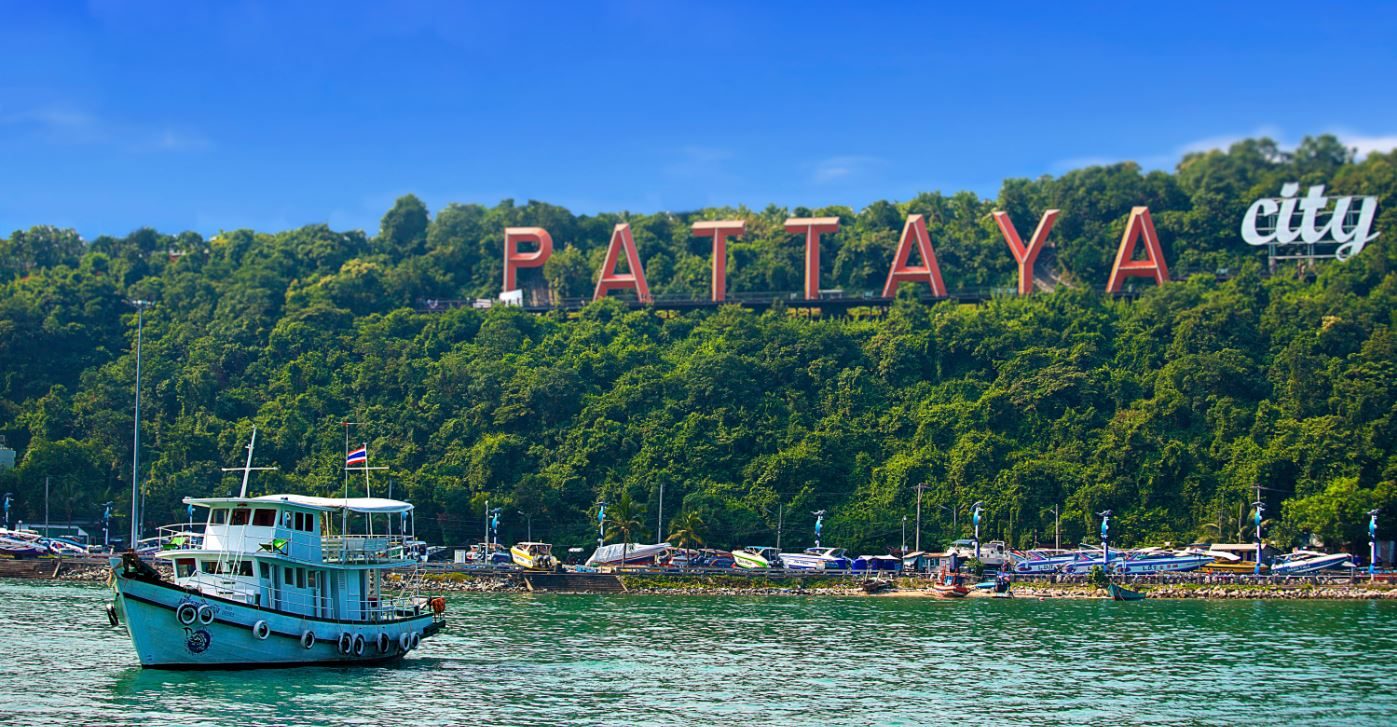 What to Pack for a Staycation at Holiday Inn Pattaya
Road trips and quick staycations are your best bet when it comes to travel these days. With the world carefully threading through the restrictions of the new norm, hotels are changing their policies to provide travellers with a safe haven when it comes to venturing outside of their homes.
Although travelling might make you think twice, but face it, we all need a quick getaway. To put you somewhat at ease, Thailand's recovery efforts have been applauded by other countries. In late July, Thailand ranked number one in the world for recovery efforts and recently, our country was named the safest holiday destination amid Covid-19 by Germany-based travel company, Tourlane.
So, if you are looking for a Pattaya vacation soak in some sun, here is what you should pack for your staycation at Holiday Inn Pattaya.
Face Masks

As we all should know by now, face masks are of utmost important. Wearing a face mask will prevent the spread of infection or avoid contracting illnesses from others. It eliminates cross-contamination because when a person sneezes, coughs or talks they release germs into the air and it travels to those nearby.


Hand sanitiser

Hand sanitisers are now travelling essentials – not only for long haul travel but everywhere you go. As you wander around Pattaya, be sure to sanitise often to avoid the spread of germs and any illness-causing bacteria. Hence, be sure to pack an alcohol-based sanitiser to carry in your travel bag at all times.


Swimsuit

Of course, don't forget your swimsuit for your Pattaya vacation, especially if you are going to be splashing in one of our four swimming pools. Yes, Holiday Inn Pattaya has two infinity pools, a terrazzo pool and a dedicated kids' pool with a waterslide!


Flip flops

Holiday Inn Pattaya is right by Beach Road and is centrally located which means you can visit various eateries and quaint attractions with a quick walk. So, we suggest packing some comfortable footwear such as sandals or fit flops that you can easily slide in and out of.


Seasonal clothes

As with every country, there will be months where more sunshine is expected, while some months might be met with rainfall. Here is a quick rundown for your Pattaya Thailand vacation - pack some study walking shoes if you are visiting Pattaya during June to October as there could be heavy rainfall. However, if you are planning a trip during November to February, you can expect truly pleasant weather that is neither too warm or chilly. From March to May, the weather is usually hot and humid, so pack comfortable clothes (such as shorts and tank tops) that can catch the breeze as you stroll around!


Sunscreen

If you are going to be walking around during the warmer months, be sure to pack some sunscreen, especially if you have sensitive skin! This is especially important if you are visiting from March to May, which as we have mentioned, are the hotter months.


Travel adapters

Generally Thailand has a few plug types which are types A, B and C. Just in case you might need to plug your appliances or gadgets as you go about your staycation, just pack a travel adapter in case the port doesn't match your plug.
Holiday Inn Pattaya promises you a safe stay
With every travel plan, make sure you exercise the safety precautions, especially the usage of face masks. Meanwhile, practising social distancing is also crucial. This means staying at least six feet apart or two arm's length from people to create a safe space and avoid any spread of germs.
Additionally, if you are worried about travelling during this period, be assured that Holiday Inn Pattaya has implemented IHG's Clean Promise.
IHG's Clean Promise is committed to rigorous cleaning procedures which include deep cleaning with hospital-grade disinfectants. There are also several procedures implemented throughout the hotel to ensure the safety of their guests – such procedures include reduced contact at check-in and touchless transactions, among other standards.
You can read all the safety measure we have implanted with IHG Clean Promise here.
Now, are you ready for your Pattaya Thailand vacation? Book your room at Holiday Inn Pattaya here.